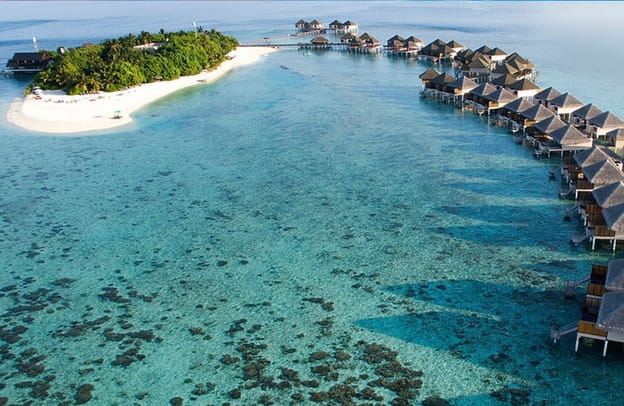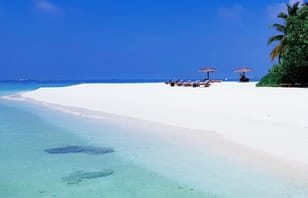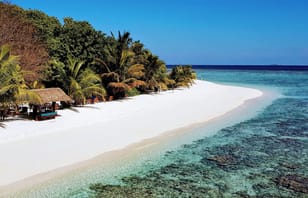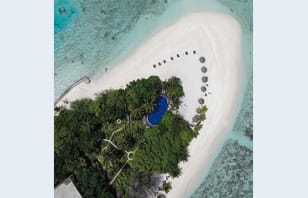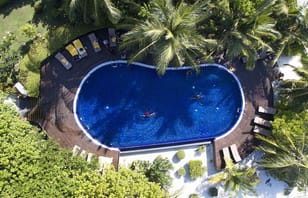 5/7
Adaaran Prestige Vadoo
Overview
Adaaran Prestige Vadoo stands out amongst the best resorts in Maldives. The island possesses its own exotic reef teeming with vibrant aquatic flora and fauna.
With 50 subliminally appointed villas on the ocean, the Adaaran Prestige property on Vadoo sets the standard for a new level in luxury. Each ocean villa includes your personal butler, in-room spa therapy facilities, home theatre system, espresso machine and more.
Vadoo features a host of cuisines and beverages offering a taste of the orient, an exclusive Japanese cuisine speciality all with an unabashed tendency towards indulgent service, where you may pick any location on the island for your dining experience. Also present is a fully stacked wine cellar overseen by an expert sommelier and a Cigar bar.
Adaaran Prestige Vadoo is a veritable diver's paradise with a beautiful house reef boasting different dives for both the seasoned and novice. Complimented by a sound reputation as the most renowned dive experience in the Maldives, the island has in fact changed nothing beneath the water.
With beautifully landscaped gardens, a majestic infinity swimming pool and intimately placed spa facilities, Vadoo is by far the most unique island in the Adaaran Prestige Collection and is for the exclusive use of guests.
Reviews of Adaaran Prestige Vadoo