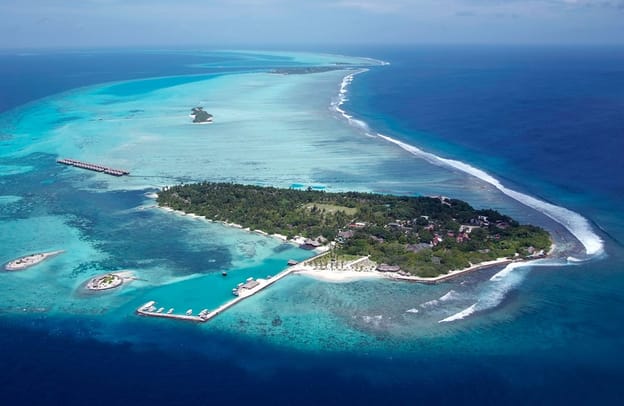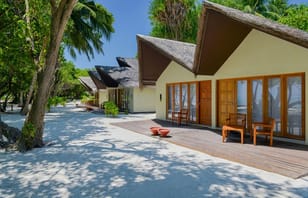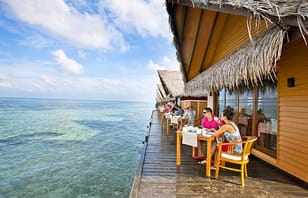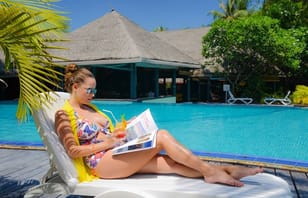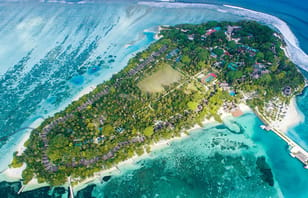 5/18
Adaaran Select Hudhuranfushi
Overview
Experience a holiday in the tropics beyond compare at Adaaran Select Hudhuranfushi. Blessed with thriving vegetation and pristine waters, the Island of White Gold finds itself in peaceful seclusion in the North Male' Atoll.
Set in 83 acres of lush tropical beach on the Island, the resort's design enables it to blend into its surroundings being one of the best resorts in Maldives. Discover a paradise hidden away in plain sight where the sun rises painting the skies in rich orange hues and the gentle waves of the Indian Ocean caress the shore with grace.
Enjoy pristine views of the waves caressing the golden shores from a privileged perch atop a turquoise universe. Hudhuranfushi offers two distinct styles of elegant accommodation with their range of lavish Maldives villas. Both variants are equipped with the latest facilities merged with furnishing and design that exudes a colourful yet elegant ambience for perfect blend of fun and relaxation.
Guests residing at the Beach Villas will be able to enjoy splendid views of the captivating horizon along with comfortable bedding and elegant furniture. Ocean Villas at Adaaran Select Hudhuranfushi are among the best accommodations in the Maldives and places you atop the azure waters presenting the opportunity to examine the activity happening beneath the waves.
Reviews of Adaaran Select Hudhuranfushi