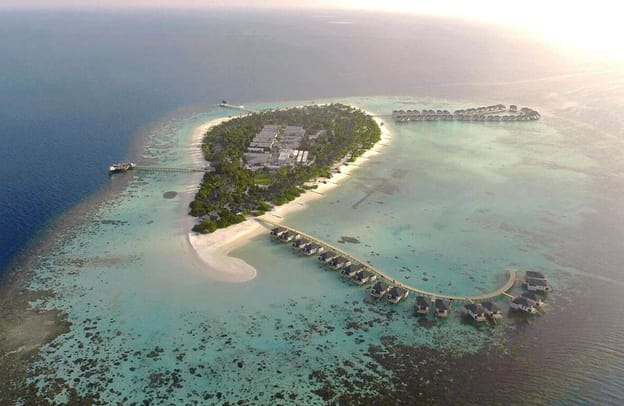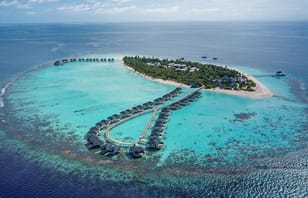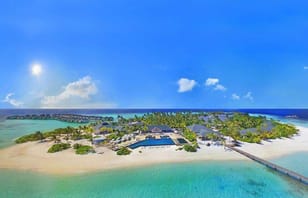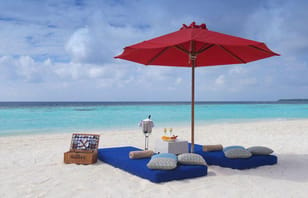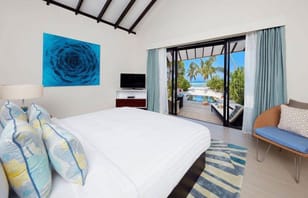 5/16
Amari Havodda Maldives
Overview
Amari Havodda Maldives, cast yourself to somewhere private, to an island dazzling and undisturbed. Imagine powder white sand caressing the pristine beach and hidden turquoise lagoons home to breathtaking coral reefs.
Dream of luxury, floating blissfully into oblivion and elegant yet naturally simplistic villa coupled with sophisticated technology, cocooned by gorgeous scenery.
This isolated haven, with its tropical greenery, crystal-clear turquoise waters and white sandy beaches, is the paradise that is Amari Havodda Maldives. Reserved just for you, this untouched sanctuary allows you to truly disconnect and recharge on your own terms.
The spaces have been thoughtfully designed for that comforting home-from-home experience. The resort have added touches to the décor to showcase modern craftsmanship at every turn – a contemporary re-imagining of the traditional Maldivian home.
Beachfront or overwater, each villa features natural timber flooring, soaring palm-thatched roofs, elegant furnishings, an outdoor open-air bathroom and sophisticated technology. Whether on the beach or above water, you'll look out onto incredible views of the Indian Ocean.
The resort also offers an impressive selection of leisure and sporting activities, and unique dining experiences under the stars.
Reviews of Amari Havodda Maldives