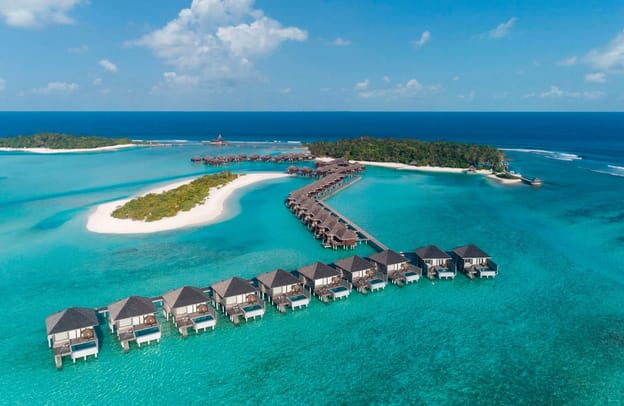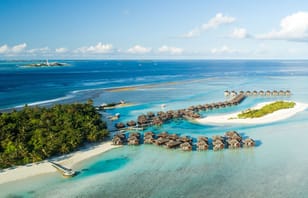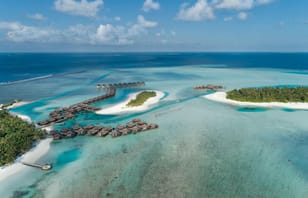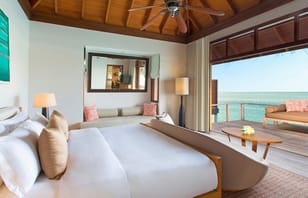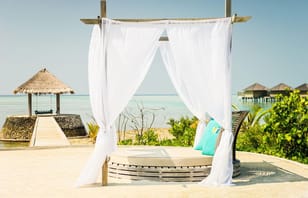 5/15
Anantara Veli Maldives Resort
Overview
Whisk yourself away to a natural sanctuary of romance. Delight in sensual living over a lagoon at Anantara Veli Maldives Resort. Walk hand-in-hand on a secluded stretch of white island sand. Contemplate the oceanic light as it evolves from morning glow to dusk, subtly changing hues and glittering off the clear waters just beneath your private bungalow.
Spend your days relaxing on the beach, pampering yourself on an Ayurvedic spa retreat, lounging at the beachfront infinity pool, or cruising on a Dhoni at sunset alongside dolphins. Then, freshen up for an evening of fine dining where the world's flavours are brought to you.
Nestled in beauty and removed from unnecessary distraction, you are free to tune inwards as well as to indulge in the romance of a thrilling honeymoon or the buzz of nighttime cocktails with fellow revellers on the sand.
Choose from romantic dining settings oceanfront and over the lagoon. Explore the myriad restaurants in the Maldives offered across the lagoon, at sister resort Anantara Dhigu.
At the heart of the island lies tranquil Balance Wellness by Anantara, a luxury spa in the Maldives. Thatched treatment suites with intricate paintwork dot an expanse of tropical green. Soothe body and mind with treatments that beautify and revitalise - blissful warm oil massages, invigorating scrubs, enriching body envelopments.
Reviews of Anantara Veli Maldives Resort