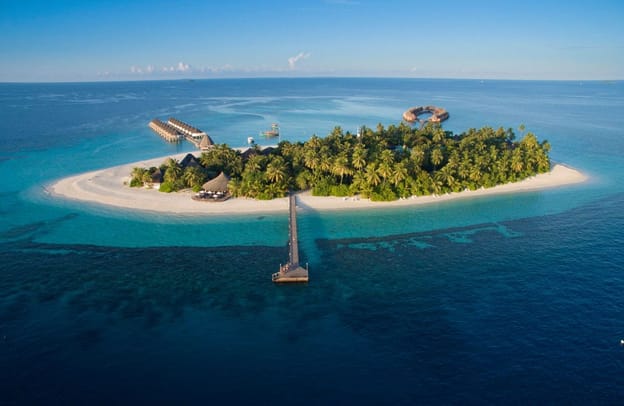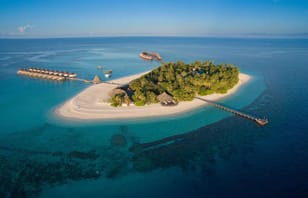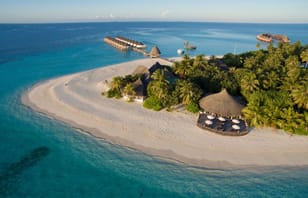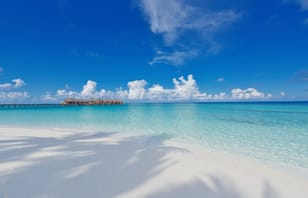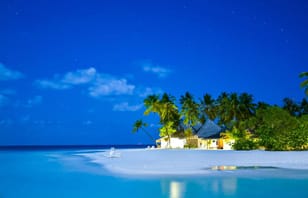 5/16
Angaga Island Resort & Spa
Overview
Angaga Island Resort and Spa feels like it has been designed exclusively around the sounds and feel of the Maldivian sea. From the resort's restaurant and bars, to its beachside bungalows and water villas, the relaxing waters are at the heart of everything.
The island is designed to strike a compromise between providing value for money without losing that all-important sense of luxury; offered more by the local environment rather than technological flair or avant-garde design.
Despite the laid-back atmosphere, there are a number of activity options, such as the gym, which is stocked with weights, treadmills and exercise balls. Other facilities such as a table tennis area and a sandy-floored library offer additional entertainment.
The dive centre operates a number of services across the surrounding area; ranging from day trips to guided underwater night diving excursions. Underwater camera hire is also available.
For adventures atop of the water, guests can indulge in a variety of water sports such as catamaran sailing and kayaking.
The island also boasts the Spa, which provides a number of individual treatments and package options, all set in a tranquil Japanese garden.