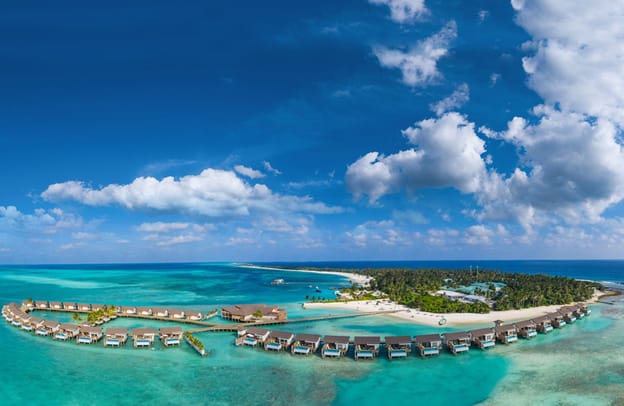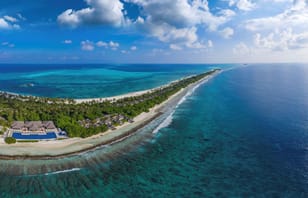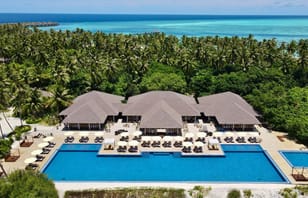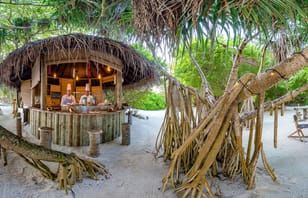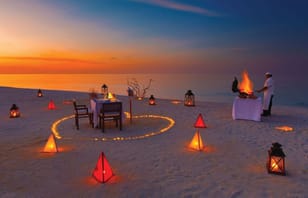 5/15
Atmosphere Kanifushi Maldives
Overview
Atmosphere Kanifushi Maldives, escape to a secluded island getaway amidst azure Indian Ocean waters. Stand-alone beach and water villas spread along the 2 kilometres long island showcase vast living spaces with elegant interiors. The award-winning culinary experiences complemented by impeccable service are sure to win over even the most discerning traveller.
A carefree, five-star resort experience awaits you with the luxurious all-inclusive holiday plan. Offering a collection of premium wines and spirits; buffet, fine dining, and theme night dining options; and varied experiences ranging from excursions and sunset fishing to snorkelling and non-motorized water sports!
Atmosphere Kanifushi serenades you with white, sandy beaches, swaying palm trees, and lush tropical gardens. Time stops as sunshine sparkles on the turquoise lagoon. Magical realms await to be explored beneath crystal clear waters. Choose to fill your days with exhilarating adventures. Or, while away time in blissful relaxation.
Reviews of Atmosphere Kanifushi Maldives