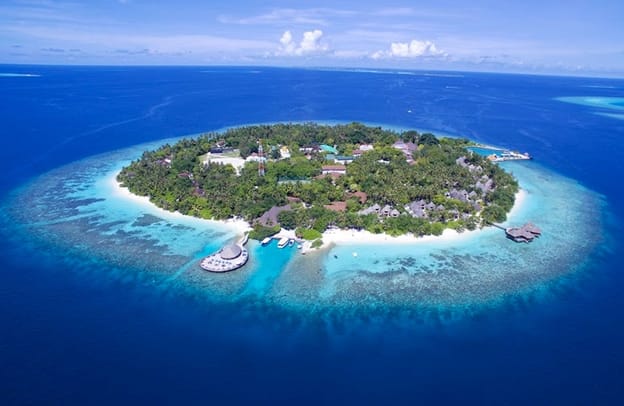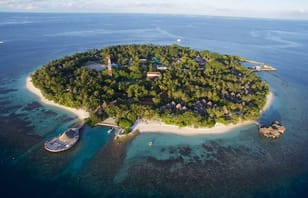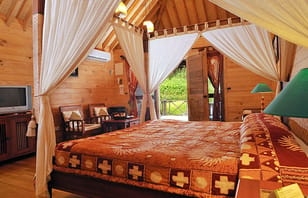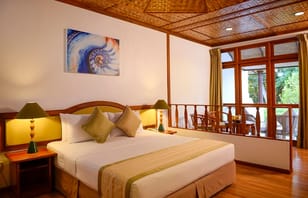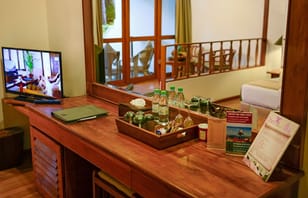 5/28
Bandos Maldives
Overview
Bandos Maldives is a perfect setting for that romantic getaway, bliss away from work. A picture perfect paradise hidden away from life's everyday stresses.
The turquoise of the lagoon, lush green vegetation, pearl white beaches, azure blue sky and abundant golden sunshine create a feeling of perfect tranquility. Everyday stresses will melt away as you are transported to a haven of pure calm and serenity.
From the moment you arrive you will see first hand the friendly, attentive service that has earned Bandos the reputation of the 'Island of Hospitality'. The sense of calm and serenity the island emanates is truly otherworldly.
Guests have the benefit of the Dive Centre with professional staff who will guide you on an exploration of the spectacular underwater world of the Maldives and the Medical Clinic with a decompression chamber for complete peace of mind.
The fresh water pool, with wading pool for children, provides a comfortable area to relax, and for the ultimate luxurious experience, take a trip to the Orchid Spa and indulge in revitalising Asian therapies.
Reviews of Bandos Maldives