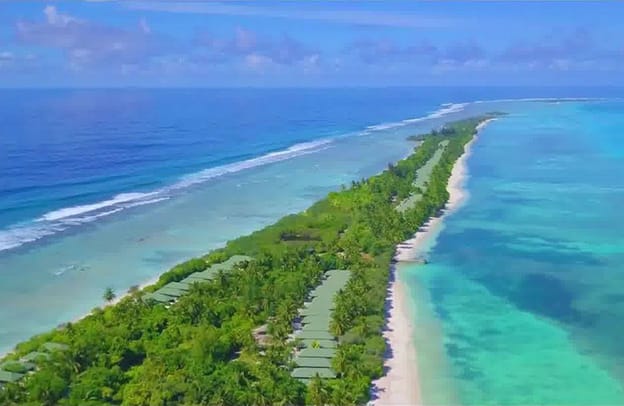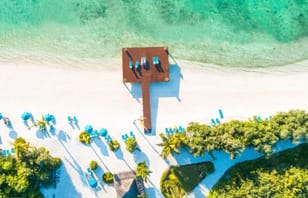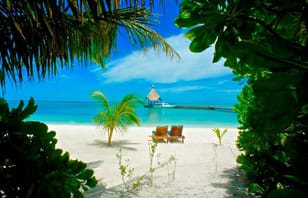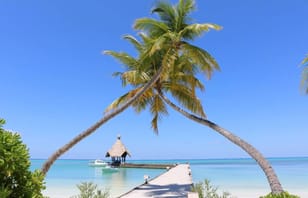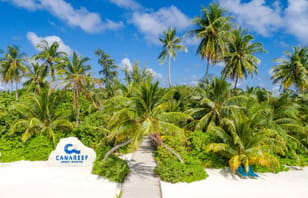 5/5
Canareef Resort Maldives
Overview
Step Out of the Blue and explore the island for a breath taking yet refreshing take on the Maldives. A definite treat for your senses, Canareef Resort Maldives is a lifestyle resort get-away that will take your breath away with the pristine nature, expansive oceans, best dive site locations, dolphins and marine life, stunning horizon views and a host of activities await you.
This idyllic resort spans an impressive 4.5km in length and is located just south of the Equator. It is easily accessible by a scenic and thrilling 70-minutes fly by a domestic plane from Male' International to Gan International Airport.
The culinary team showcases mouth-watering International Cuisines, from local Maldivian delights, to Sri Lanka and French Cuisines, the resort has every menu or dish to satiate those hungry palates.
Spacious detached wooden bungalows line the coast of the Island with private access to the beach. Be spoilt for choice with options of a Sunrise View Villa, Sunset Beach Villa or the premium private Jacuzzi Villas which are perfect for couples and honeymooners.
Enjoy what the Island has to offer and retreat back to creature comforts of air-conditioning, WiFi and plush king size beds for an undisturbed nights rest.
Reviews of Canareef Resort Maldives