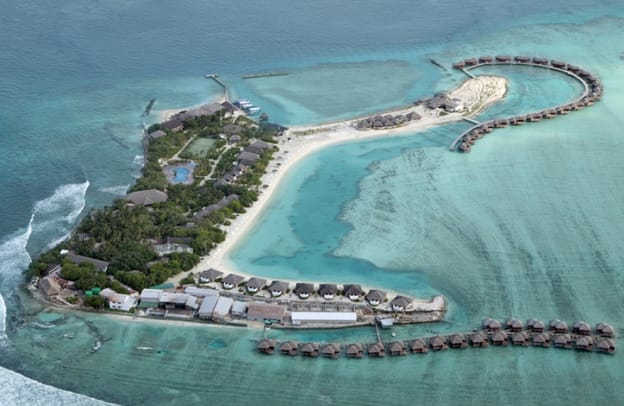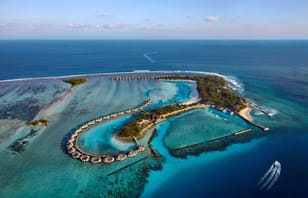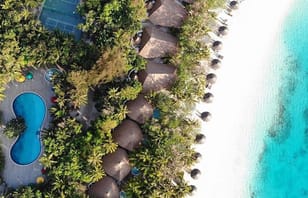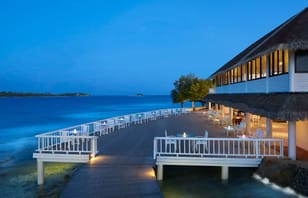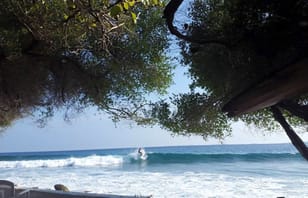 5/12
Cinnamon Dhonveli Maldives
Overview
Cinnamon Dhonveli Maldives is a beautiful tropical island resort, offering exclusive access to the classic Pasta Point surf break. There is something for everyone in this exotic paradise - whether you bring the family along, or want to visit with a group of friends or even your significant other.
Release your inner adrenaline junkie, as you whip across the water on a Jet Ski, glide over the waves water skiing or windsurfing, or embark on a catamaran ride. If you'd rather dip below the surface than skim over the top, sign up for a diving course at the dive centre, or simply drop in for some leisurely snorkelling.
When you want to simply unwind while the others are occupied, try a soothing foot massage followed by a pedicure treat, or venture into the open sea and slip into a meditative mood for some calm fishing or dolphin watching.
Having worked up an appetite out on the surf, you will love the various dining options, including the all-you-can-eat buffets available for each feast! The restaurants and bars at Cinnamon Dhonveli Maldives give our guests ample selection for both food and drinks
Reviews of Cinnamon Dhonveli Maldives