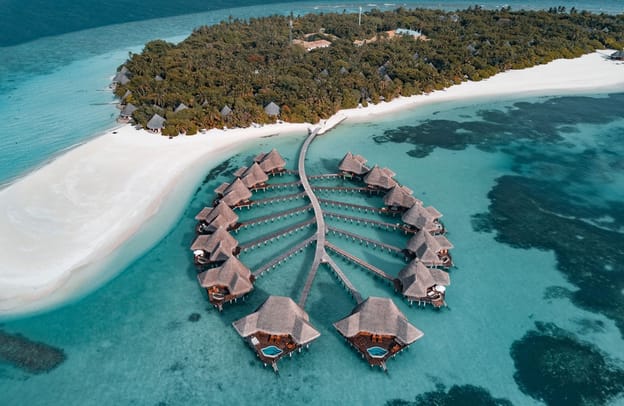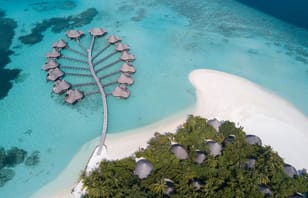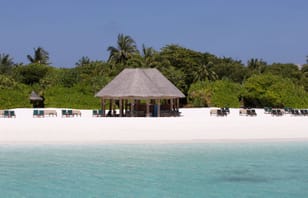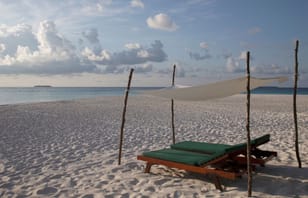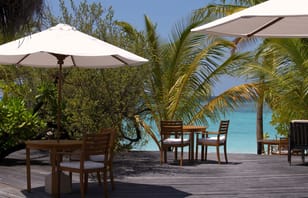 5/16
Coco Palm Dhuni Kolhu
Overview
Coco Palm Dhuni Kolhu lies in the stunning southern waters of the Baa Atoll. The 30-minute journey by seaplane from Malé International Airport gives guests a stunning start to their holiday – a bird's eye view of the azure lagoons and curling atolls.
It's a taste of the natural reality that comes with your Maldives vacation. As you land, you are entering one of the world's essential havens – a designated UNESCO biosphere reserve and home to incredible marine life and reefs.
Coco Palm Resort in the Maldives is dedicated to making the most of its cherished island home. Dhuni Kolhu Resort embodies the Maldives as it should be: nourishing, charming, inspiring and enchanting.
The style and feel are rustic yet luxurious, organic yet elegant. Traditional craft blends with the ease of contemporary comfort. This is a soulful Maldives vacation spot where the everyday stresses of life are left behind, and you can reconnect with nature, the resort call it barefoot luxury.
The healing properties of tropical plants and their fruits are harnessed to bring genuine refreshment to the guests. The luxury spa includes five ambient rooms that host treatments inspired by ancient Indonesian, Thai and Indian Ayurvedic techniques.
Reviews of Coco Palm Dhuni Kolhu