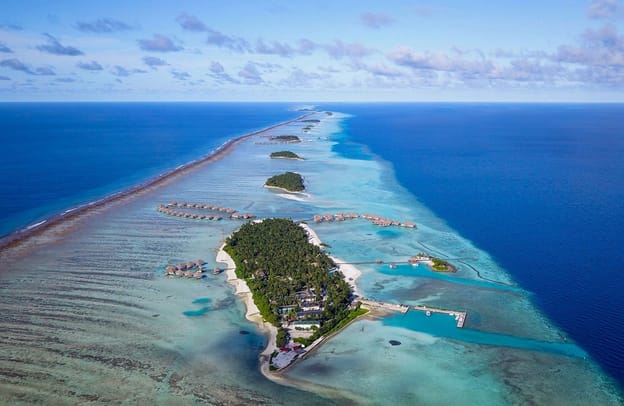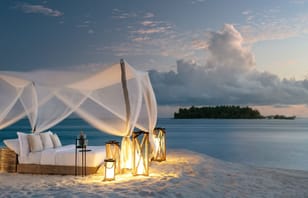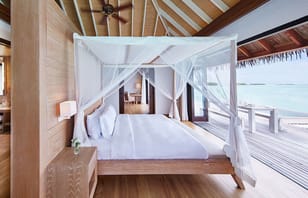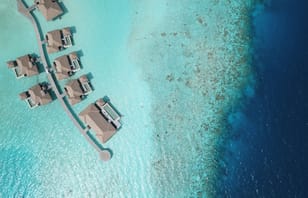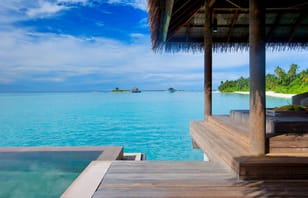 5/11
COMO Maalifushi
Overview
COMO Maalifushi is a private resort island in Thaa Atoll of the Maldives. With overwater villas and beach suites, COMO Maalifushi is an ultimate away-from-it-all destination for families, couples, surfers and divers. There are some excellent surf breaks nearby as well as a string of uninhabited private islands, where there are seasonal hammerhead and manta ray sightings.
The resort accommodation references indigenous architecture while remaining elegantly pared back to reflect the island's calming setting. The overwater suites and villas are built off wooden walkways that stand above the shallow lagoon. Each has its own private terrace for slipping into the sea, while the garden rooms benefit from being set in the island's tropical heart. The views are consistently spectacular: either lush gardens, where children can play, or directly out to the watery expanse.
The resort rely on the same principles: local seafood that's so fresh, the resort serve it as sushi and sashimi at the Japanese restaurant, Tai, as well as organic produce rendered in healthy, all-day dining at Madi, Thila, and on the COMO Shambhala menus. Flexibility is key, the resort chefs always aim to accommodate food intolerances, the preferences of children, and discerning palates full of expectation.
The resort has eight double treatment pavilions set over the water, with doors that open wide so you can relax on a massage bed or in the oversized bathtubs listening to the sound of the waves and the ocean breeze. The spa has steam, sauna and Jacuzzi areas, as well as an open-air yoga pavilion located on the sunrise side of the island, with views of the Indian Ocean.
Reviews of COMO Maalifushi