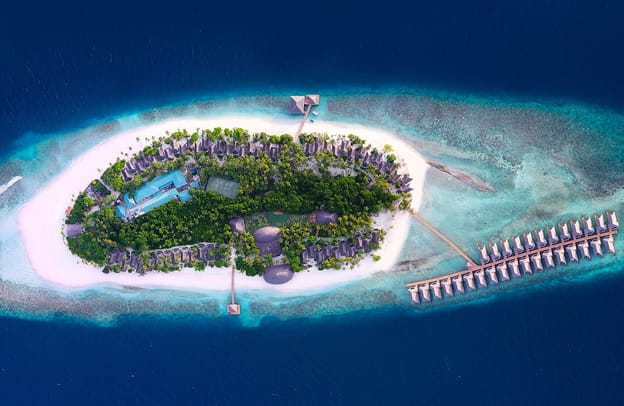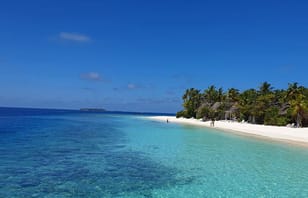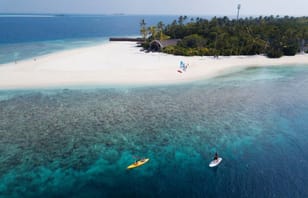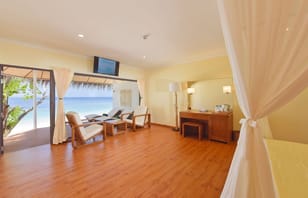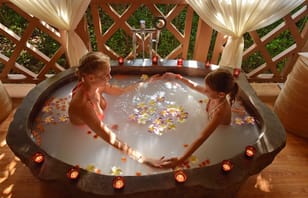 5/8
Dreamland The Unique Sea & Lake Resort Spa
Overview
Discover the breath-taking beauty of Dreamland Maldives The Unique Sea & Lake resort located in the Baa Atoll. Sojourn in private villas over the crystal water lagoon and coral gardens. Tuck yourself away by the soft sandy beaches overlooking the island shore.
Dip into the freshwater lake. This island with its fresh water lake and the rich vegetation is unique island in the Maldives. Swim with Manta rays, whale sharks and vast range of fish in the iconic Hanifaru bay, designated as a UNESCO World Biosphere Reserve.
Stroll down idyllic nature walks or rejuvenate yourself with spa treatments in the mangrove garden. Dine on international flavours with exquisite views of the lake or ocean.
Reviews of Dreamland The Unique Sea & Lake Resort Spa