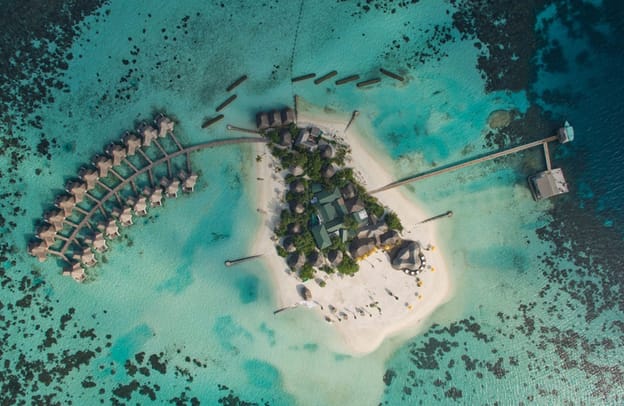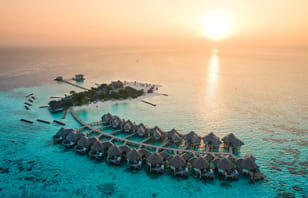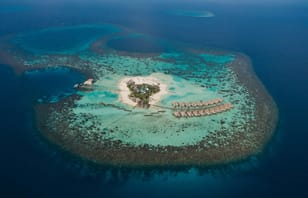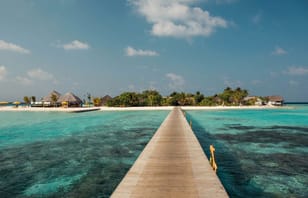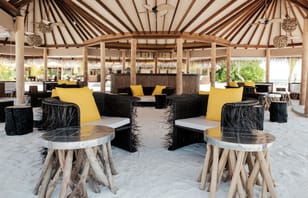 5/11
Drift Thelu Veliga Retreat
Overview
Drift Thelu Veliga Retreat is an untouched island in the Maldives, promises white sandy beaches and tropical lush vegetation, surrounded by a turquoise lagoon. This private island is a throwback to a much simpler time.
Here, nature never fails to captivate as you discover a wonderland of thriving marine life and stunning coral in the island's house reef. Take to the waves and enjoy big game fishing or water sports. Or take it easy and savour the authentic luxury and simple pleasures that Drift has to offer.
A team of highly-skilled chefs create delicious dishes incorporating a signature island flair. With an emphasis on exceptional ingredients and fresh seafood, sourced locally wherever possible, you will experience unique and memorable flavours bursting with authenticity. The retreat's restaurant offers a sumptuous buffet as well as a la carte options in a stunning open-air environment that ensures you will never forget your beautiful surroundings.
For the epicureans at heart, a carefully curated selection of culinary focused experiences are available for you to enjoy, as well as themed dining evenings, and both in-villa and private beach dining options.
Inspired by nature with a breaktaking view of the lagoon, the overwater spa is a peaceful and refreshing haven. A carefully selected menu combines massage treatments from Indonesia, Thailand and India, and enriching facials and stimulating body treatments, all carried out by expert therapists trained to restore inner harmony.
Set yourself up for the day with a sunrise breakfast cruise, or learn to scuba dive in the crystal clear waters to discover the vibrant colours and marine life of the coral reefs. Plan to do as little or much as you like, from the thrilling to the relaxing, Drift Thelu Veliga Retreat is yours to explore.
Reviews of Drift Thelu Veliga Retreat