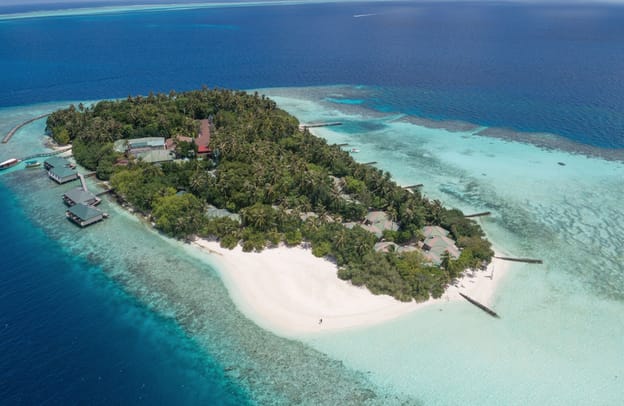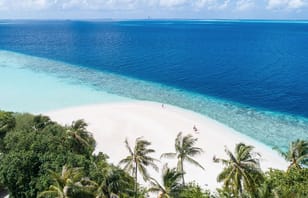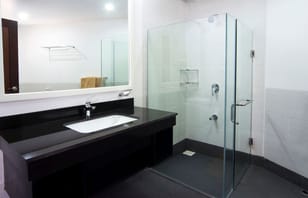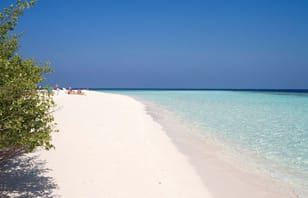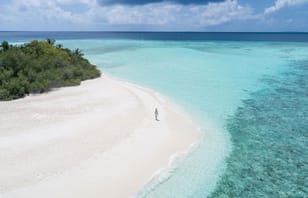 5/14
Embudu Village Resort
Overview
Embudu Village Maldives, with its sparkling blue waters and natural easy-going atmosphere is a paradise for anyone looking for a tropical escape from the city life. Embudu presents its guests with a peaceful environment for total relaxation and recreation.
As one of the first resort in the Maldives, Embudu has stayed pure and natural. All bungalows are situated near the beach in a natural environment. Pure relaxation, once you set foot on Embudu. Enjoy the tranquility of the turquoise water, and the sound of the waves on the endless beaches.
All the meals are served in the open restaurant. The chefs prepare a delicious buffet each night, and every night has a different theme. Delicious fresh fish prepared will stay in your memory for ages.
Enjoy your after dinner cocktail in the cosy bar, where guests meet and become friends for life, or discuss their diving adventures. And while the bartenders serve you a tropical cocktail you will daydream about an unforgettable day on Embudu.
For budget travellers, Embudu Village is probably one of the best places to renew your vows. Guest can renew their vows on the white sandy beach. The spa at Embudu is a haven of peace and tranquility set against the ambience of natural beauty, for those who wish to relax, restore and rejuvenate, body mind and spirit.
Reviews of Embudu Village Resort