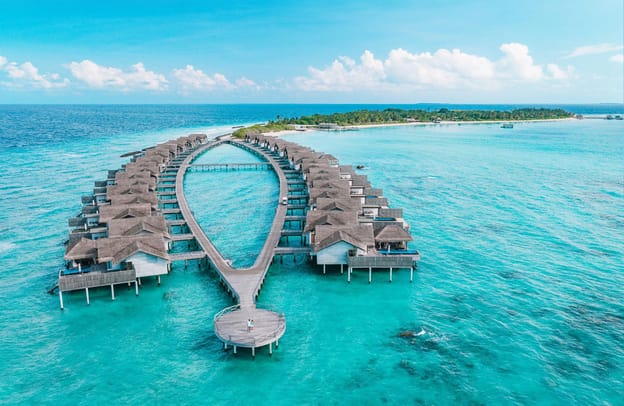 Fairmont Maldives Sirru Fen Fushi
Overview
Located on the Shaviyani Atoll, which boasts one of the country's largest resort lagoon, Fairmont Maldives Sirru Fen Fushi is more than just your personal hideaway. The "secret water island" as dubbed by the locals glistens like a pearl.
Poster white sand beaches fringed with swaying palms, kissed by the turquoise waters of the 600-hectare lagoon that gives way to the tranquil blues of the Indian Ocean and a never-ending horizon.
From seasonally inspired menus to dining experiences that will satisfy any craving, see what the chefs are preparing just for you. The Willow Stream Spa at the resort draws its energy and vitality from its natural surroundings. The Spa is an oasis of its own.
Escape to Fairmont Maldives Sirru Fen Fushi and discover a true island paradise. From a romantic getaway to a family holiday there are many reasons to visit. Enhance your stay with special offers and packages and turn the simple moments of life into memories of a lifetime.
Reviews of Fairmont Maldives Sirru Fen Fushi