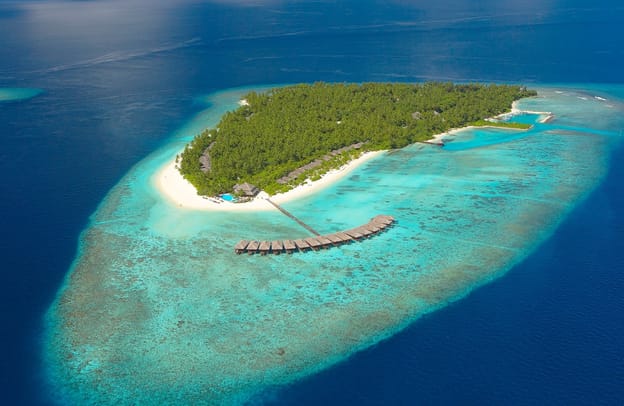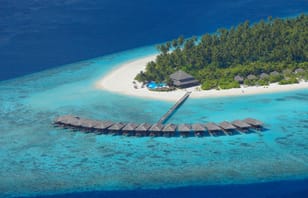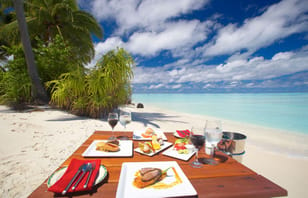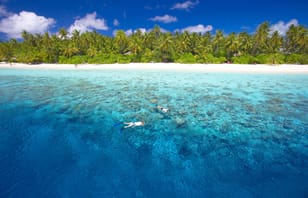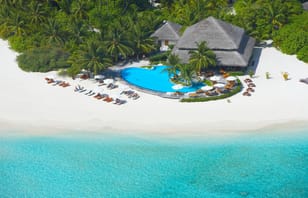 5/12
Filitheyo Island Resort
Overview
Filitheyo Island Resort is enveloped by soft white sandy beaches, surrounded by the blue tones of the sea, with ample lush vegetation swaying in the sea breeze and tropical flowers that make Filitheyo one of the finest looking resorts in the country.
This triangular island has been developed with careful consideration to the environment, surrounded by a dense vegetation of palm trees, rubber trees, mangroves and scaebola trees which provide shade for guests.
Exclusive thatched bungalows with open-air bathrooms are dotted amongst the shady palm trees, each with a spectacular sea view and direct access to the beach. Relax on the Maldivian Swing on the deck of your spacious water villa and enjoy the uninterrupted view of the turquoise sea and dazzling white sand.
With two bars and restaurants as well as a pool bar, snacks and refreshment are available throughout the day. After unwinding with a sundowner at the sunset bar, the range of delicacies on the buffet ranging from sushi to Tandoori is bound to hit the spot.
Reviews of Filitheyo Island Resort