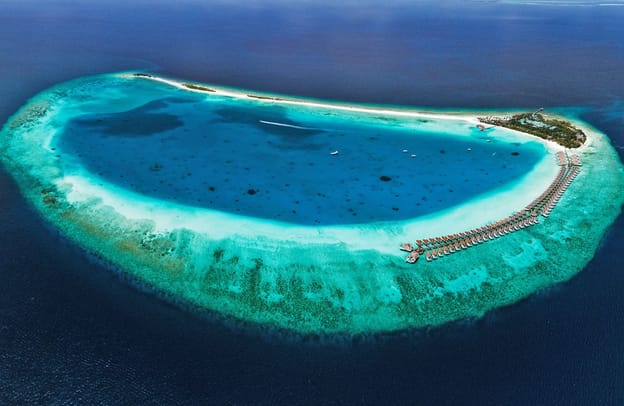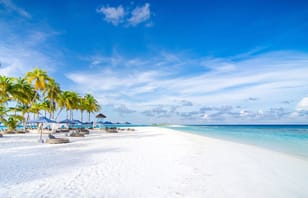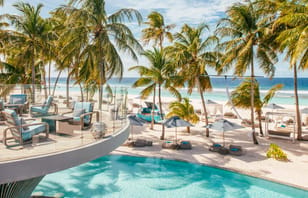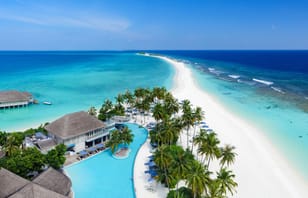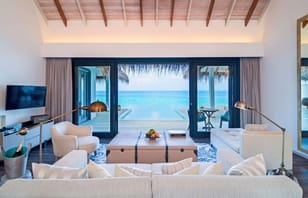 5/12
Seaside Finolhu
Overview
Seaside Finolhu is one of the best beach resorts in Maldives. It stretches across four islands and its beaches are about two kilometres long. Tropical plants line the sandy paths of the main island like in a botanical garden. As a guest in Finolhu you immerse yourself in different worlds, and not just underwater.
Those looking for tranquillity can surrender to the music of the waves and the turquoise blue of the sea. In the evening they can take a stroll across the sandbank to the Crab Shack and enjoy the sunset with drinks and snacks and that Robinson Crusoe feeling – highly instagrammable. Those who – like dolphins – prefer doing things as a family or group can create an eventful day for themselves, including diving, snorkeling or a trip by boat or catamaran.
Life by the sea and the daily view of its infinite shades of blue transform the resort. The spirits are lifted by the waves, and the sense of time disappears. In the villas of the resort you are very close to the sea. All the villas are located directly on the beach or on stilts above the lagoon, and half of them have their own pool. They not only offer luxurious facilities, but also a high degree of privacy – when you sleep, chill and shower in the open air. Identified as being among the best Maldives island resorts, in villas dreams come true!
Luxury means a wealth of choice. In Finolhu you can choose between four different restaurants, depending on your mood. The resort chef has created a unique concept for each of them, but what they all have in common is a fine blend of craftsmanship, individuality and an international style that appeals to everyone.
For your wellbeing the resort has put together a range of beneficial massages. Depending on your individual wishes and requirements, at Finolhu, a featured Maldives spa resort offer an option for every physical type, from the classical Swedish massage to Thai massages and the sun cooler.
Reviews of Seaside Finolhu