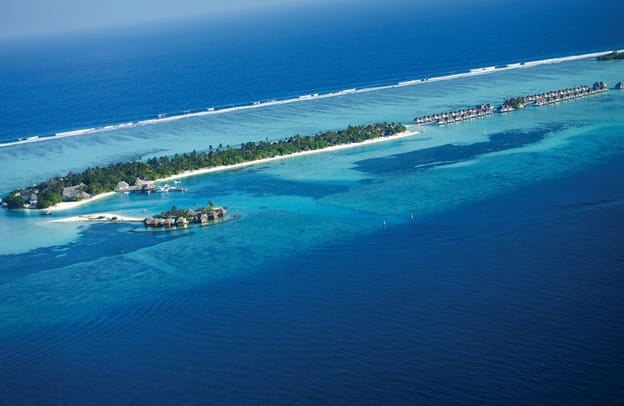 Four Seasons Resort Maldives At Kuda Huraa
Overview
Gently rising from a sheet of turquoise, Four Seasons Resort Maldives at Kuda Huraa it's hard to tell where ocean ends and sky begins. As captivating beneath the waves as above them, the resort embrace the stunning surroundings, to bring you closer to the sea and its secrets.
Kuda Haraa's Maldivian village charm sets the scene for the most magical of weddings. Say "I do" against a backdrop of pristine sand, turquoise waters and iconic palm trees. Invite your friends and family to join you for an unforgettable celebration at this serene Resort. Or keep it simple with just the two of you. However you choose to celebrate – Four Seasons Resort Maldives at Kuda Huraa was made for romance.
Sail across blue, step into green and soak up the ethereal whites of the new-look Island Spa: A haven of peace and purity where architectural details and geometric lines dance with the light and sit in contrast to nature's surrounding free-from flow. Follow a path to the yoga studio or over-water suite for ocean-inspired treatments. Moonlight magic comes courtesy of The Night Spa's new home, steps closer to the stars on a treetop terrace.
Reviews of Four Seasons Resort Maldives At Kuda Huraa