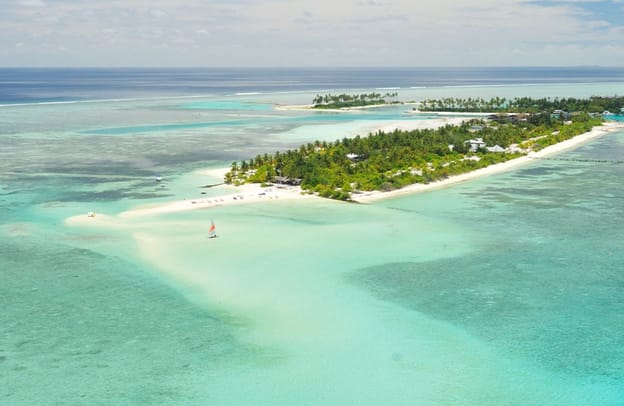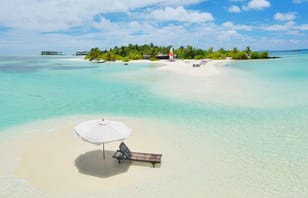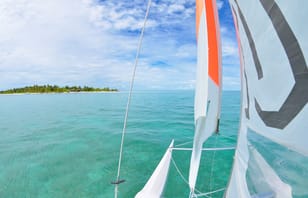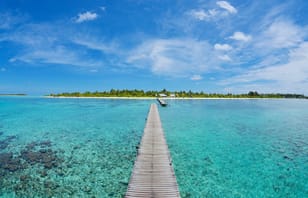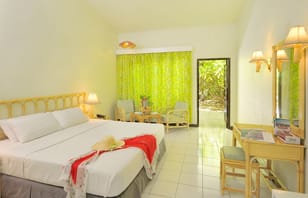 5/18
Fun Island Resort & Spa
Overview
Exotic, deserted and untouched is one way of describing the indescribable. Once you arrive at Fun Island Resort idyllic oasis, you will treasure each magical moment time and time again.
The Island atmosphere is as easy going and laid back as it looks. Let yourself free with the island spirit and banish the stresses and worries of civilisation that you have left behind.
Explore the excellent marine life teamed with jewel-coloured coral and dazzling tropical fish embedded in the clear water of the Maldivian Sea. Choose from the endless array of activities from catamaran sailing and windsurfing to snorkelling and diving. However, if you would rather stay dry, billiards, table tennis, gymnasium and so on are available for your pleasure.
Hours of activity make for ravenous appetites and eager anticipation of glorious meals. Farivalhu restaurant with it's own ambience and style provide meals on buffet style while drinks and snacks are served at the coffee shop.
After the sun caress your body for hours, a million stars appear right out of the blue creating a heavenly atmosphere. Nevertheless, if you are in for sizzling excitement, Fun Island has it's own DJ with live band performance once a week. While cocktails flow from the main bar, Cultural shows and Karaoke adds new dimensions to your evening. Fun Island has the kind of free spirited fun that makes every night one great big party.
Reviews of Fun Island Resort & Spa