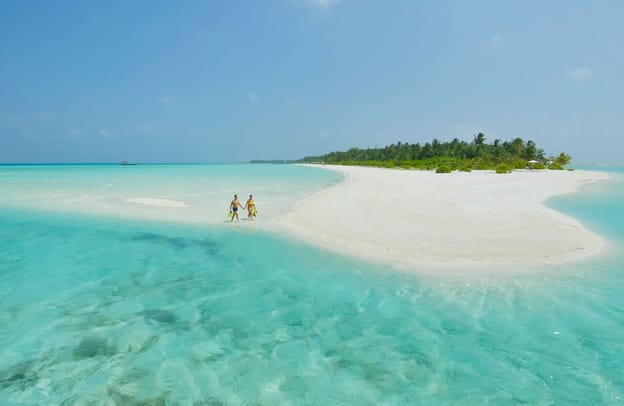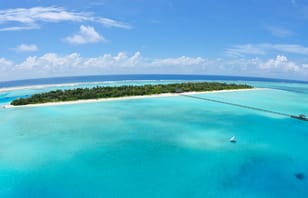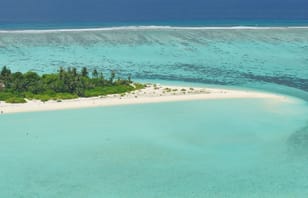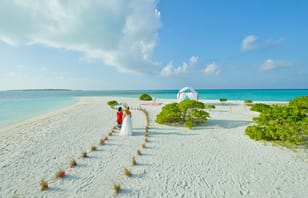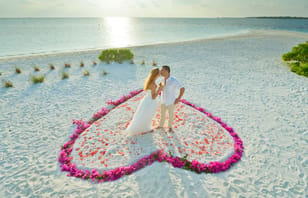 5/15
Holiday Island Resort & Spa
Overview
Holiday Island Resort & Spa, where pristine beauty, personalised service and modern indulgences have formed a retreat of unparalleled allure. The rush of time slows. The individual bungalows are surrounded by landscape gardens and tropical vegetations, giving way to the crystal-clear sea that surrounds the island. Guests have enchanting views of undulating greens, interspersed with the azure shades of the Indian Ocean.
Breakfast, lunch and dinner are served at the Main Restaurant. The Coffee Shop serves a variety of à la carte meals, ice-cream, cappuccinos, espressos and fresh juices around the clock. The Main Bar is also open around the clock and has Happy Hour discounts on cocktails with snacks. The Beach Bar is in a beautiful location near the water sports centre; the perfect spot for a sundowner.
Araamu Spa offers an array of traditional therapies with a twist in order to help stimulate, rebalance, soothe and renew. There is also a sauna and steam bath.
Guests will find plenty to keep them occupied, with wide range of activities and sports. A live band, DJ nights and a Maldivian cultural show are some of the entertainment available in the Main Bar in the evenings.
Reviews of Holiday Island Resort & Spa