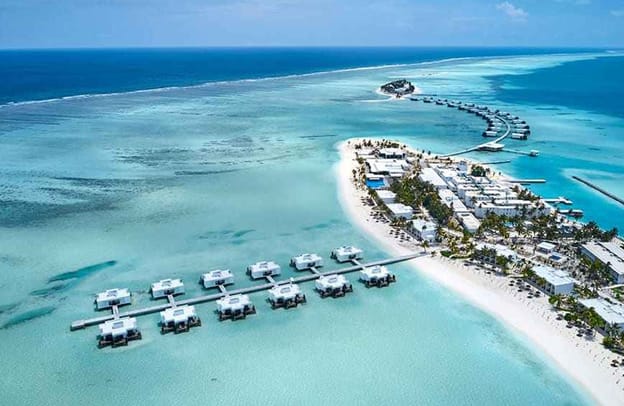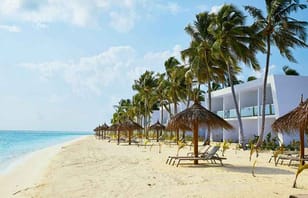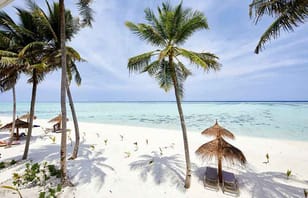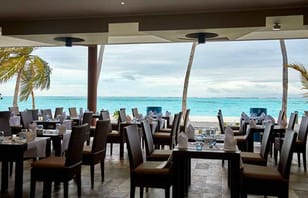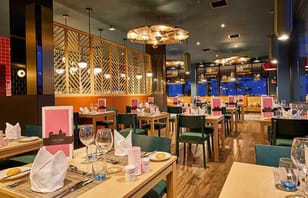 5/9
Hotel Riu Atoll
Overview
Hotel Riu Atoll is located on the heavenly private island of Maafushi in the Maldives, and it has the best 24-hour all-inclusive service, that you can enjoy an exclusive holiday in this unparalleled destination.
When you aboard the seaplane to get to your atoll, you'll understand why the Maldives are one of the world's dream destinations: the spectacular views of the islands and their unique setting will enchant you. And when you step onto dry land, the greens and blues of the surroundings and the peaceful sounds of nature will awaken all your senses.
During your stay at the hotel in Maafushi, you'll enjoy authentic culinary experiences prepared by hotel chefs. The main restaurant serves buffet breakfasts with live cooking stations, and the Italian and steakhouse restaurants offer à la carte dining.
The relaxation that pervades the whole of the Maldives is completed by the spa in the resort on Maafushi. It offers guests an extensive menu of treatments so that you can find whatever appeals to you the most.
If you prefer enjoying water activities in a real-world paradise, this is the destination for you. The crystalline waters are perfect for diving, paddle surfing and kayaking, as well as the many other activities that Hotel Riu Atoll in the Maldives can offer you.
Reviews of Hotel Riu Atoll