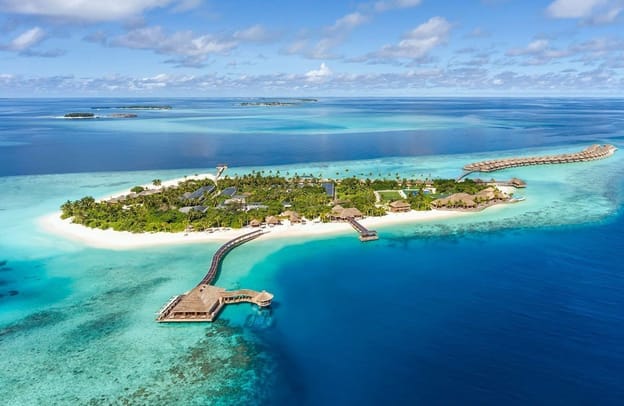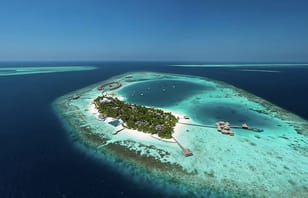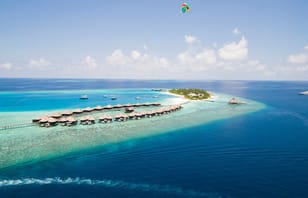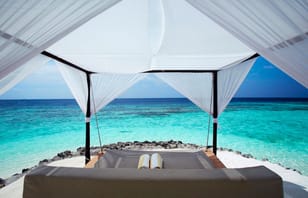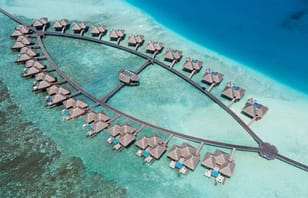 5/18
Huvafen Fushi Maldives
Overview
Huvafen Fushi Maldives, cinematic seascapes. The island is a living dream. Sprawling terraces with reviving plunge pools. An underwater spa adorned with vivid coral vistas. Picture-perfect stretches of pristine white sand. Enjoyed in total bliss. Drift off to another world. Awaken a new reality.
A staircase to the sea, private spaces give way to exquisite seascapes and sheer relaxation. Experience liberating seclusion at Huvafen Fushi. The elegant private dwellings are nestled amidst nature, each with its own private plunge pool. Mesmerising overwater bungalows, or beach-fringed bungalows with white, powdery sand just footsteps from the door. The iconic Pavilions are a palatial playground for those seeking a totally elevated accommodation experience.
Enticing aromas, unforgettable flavours, striking dining spaces. Seaside, over-water, underground. The Maldives' finest cuisines. Revive your senses. Awaken your palate.
Step eight metres below the surface to a secret underwater world. Welcome to the first – and only – underwater spa treatment rooms in the world. Once-in-a-lifetime experiences. Only at Huvafen Fushi. Currents ebb and flow. The tides play upon your senses. Panoramic reef views and soothing design inspired by the colours and textures of the sea. Embrace the hypnotic calm of a refuge below.
Reviews of Huvafen Fushi Maldives