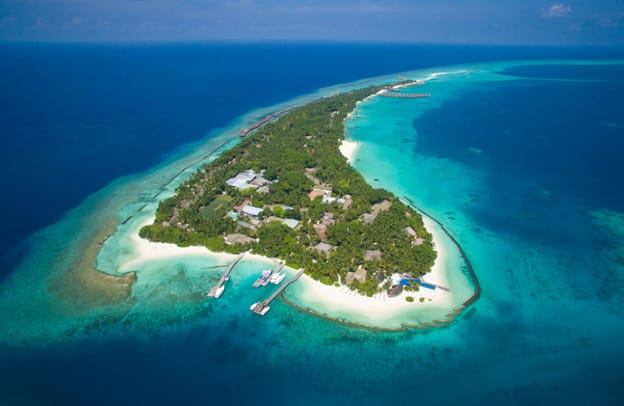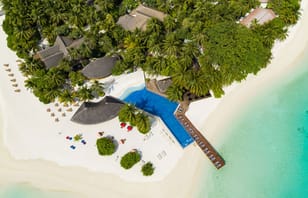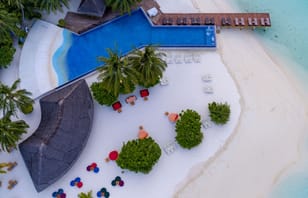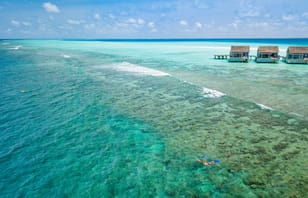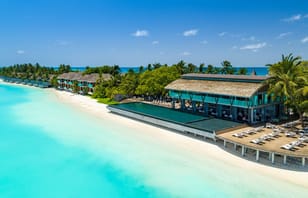 5/13
Kuramathi Maldives
Overview
Kuramathi Maldives offers a naturally Maldivian holiday experience with unique twists to suit everyone. Whether you are a couple on a romantic getaway or a family seeking to enjoy quality time together, Kuramathi has something for you. You can indulge in sensual spa therapies, spend an afternoon exploring vibrant reefs, go on culinary adventures, and many other exciting activities. There is something for everyone.
With villas in several distinct styles both on land and over the water, you are bound to find the perfect one for you. Kuramathi offers an option for everyone, ranging from Beach Villas to the well-appointed pool villas.
In addition to the three main international buffet restaurants that serve breakfast, lunch and dinner, Kuramathi has nine à la carte restaurants offering a range of cuisine to suit all palates. For couples, booking a Romance Dinner or a sumptuous Lobster Dinner on a secluded corner on the beach is ideal.
Kuramathi's house reef makes for a great Maldives snorkelling experience. In between your over and undersea adventures, or to simply unwind, you can choose to while away your time on a secluded corner of the beach or beside one of the pools at this idyllic Maldives holiday resort.
Kuramathi Spa prides itself with its level of excellence in Spa Hospitality and Services provided. The spa setting emanates well-being and tranquillity and fragrances fill the air. All yours to enjoy. Each Guest is offered a moment in paradise that will instill a sense of wellness, balance inner harmony and restore vitality.
Reviews of Kuramathi Maldives