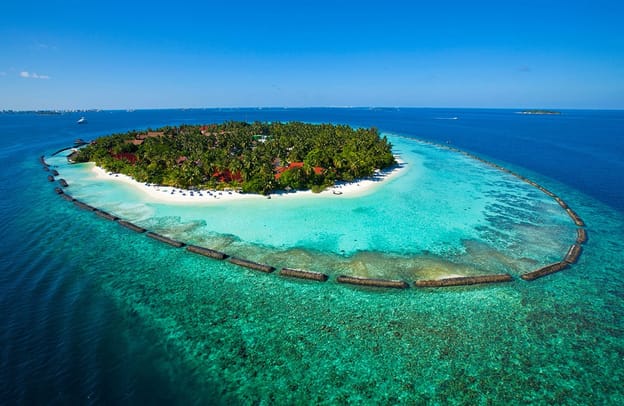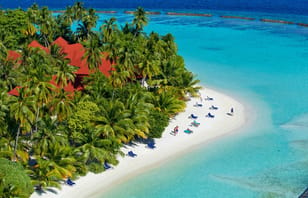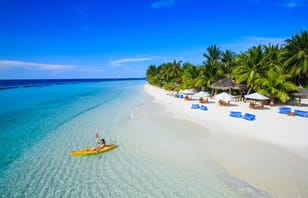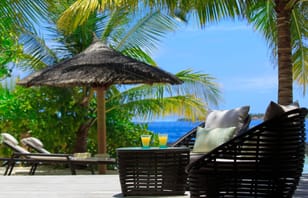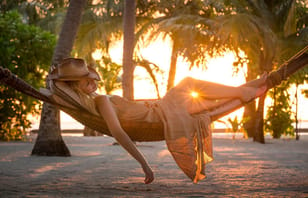 5/10
Kurumba Maldives
Overview
Kurumba Maldives offers more than just sun, sand and sea! A resort full of surprises, fun activities, lively entertainment and smiling faces that are sure to give your Maldives holiday so much more.
Kurumba is ideal for guests of all ages. With a variety of entertainment, facilities, activities and social events, the resort serves couples, honeymooners, friends, families and small groups with a smile and splash of Maldivian charisma.
A melting pot of cuisines alive with flavour. Dine in room, a romantic dinner for two on the beach or choose a culinary adventure in one of the eight restaurants. Barefoot beach bar or vibrant evening bars with live entertainment to put on your dance moves.
To chill or play? What a fun decision! Need some romantic inspiration, ideas for the family or see what is happening ahead of time.
Set in the lush gardens, Veli Spa is a true Maldivian experience. The resort Spa is inspired by the solace of the Maldives Islands, the balance of the oceans, the energy of the indigenous people of the Maldives and the healing effects of human touch while incorporating modern therapies.
Reviews of Kurumba Maldives