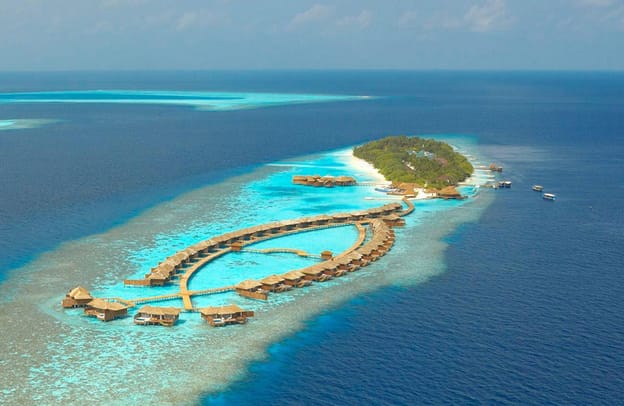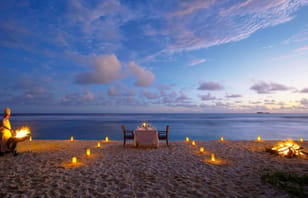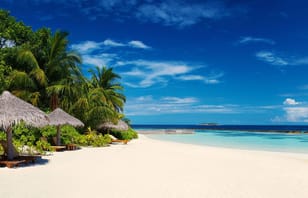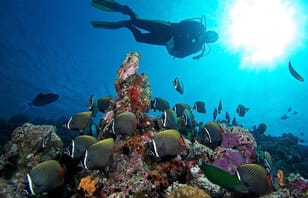 5/18
Lily Beach Resort & Spa
Overview
Lily Beach Resort & Spa, nestled on private island amidst the serene clear blue waters of the Indian ocean, is the first All Inclusive Resort in the Maldives. The resort offers Premium food and beverage options with an extensive list of wines and spirits. Home to families and couples alike, even newlyweds find the unique honeymoon experience, with the wide list of activities on the island.
The Maldives and carefree holiday go hand in hand. In order for you to indulge in hassle-free, excellent value for money holiday, Lily Beach Resort & Spa delights with its Platinum Plan. This is an all-inclusive plan that offers fantastic array of quality service, such as fine dining experience, dreamy excursions, sports activities and high-quality products like premium wines and spirits.
An enticing scent of exotic aromas lies in the air, a gentle sea breeze wafts through the bright room of the sanctuary. The glass floor grants unique insights into the fascinating underwater world of the Indian Ocean. The spa at the resort accompanied by the meditative whoosh of the lapping waves, body and soul embark on a holistic journey of absolute relaxation. The spa is inspired by the various rejuvenating practices of different cultures, techniques, bound to deliver a perfect wellness experience.
Reviews of Lily Beach Resort & Spa