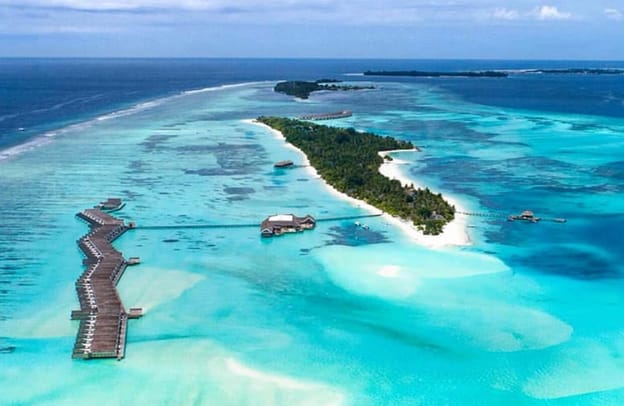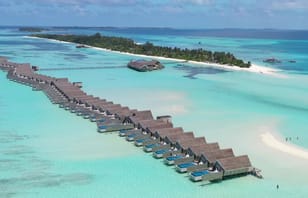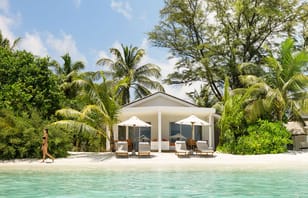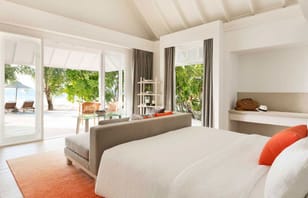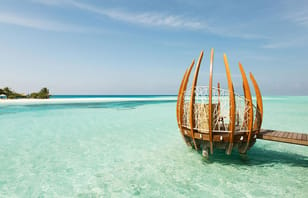 5/16
LUX* South Ari Atoll
Overview
Whether seeking a peaceful hideaway or active adventure, the picture-perfect island of Dhidhoofinolhu is home to LUX* South Ari Atoll, a luxury resort where your fantasy of a laid-back, desert island paradise is about to come true.
The resort has 193 private villas, dotted at the water's edge along two miles of powder fine beaches and perched on stilts above a crystal lagoon. On land or above water, sunset facing or sunrise, these super spacious rooms and suites bring an entirely original vibe of coastal, beach house chic to the Maldives.
Simplicity meets elegance at LUX* South Ari Atoll. Thatched roof beach bungalows and villas perched over the warm Maldivian waters create a stylish seaside haven. Chaises-longues on the sandy shores invite guests to unwind beneath the palms, while staircases descend straight into the Indian Ocean. Whitewashed walls, light and airy spaces with bursts of color, and tropical foliage make for the ultimate laidback lifestyle.
Light, fresh and ever so irresistible, LUX* restaurants offer everything that's exceptional about luxury island dining, with none of the heavy, overly indulgent extras. Enjoy the very best dishes, flavours and textures that the island's many cultures and influences have to offer at any one of the authentic dining environments.
The resort has created a sanctuary for your health and wellbeing. LUX* Me is all about a personalised approach to your wellbeing, whether it be spa, fitness, yoga, meditation, nutrition or a unique combination tailored especially to your needs.
Reviews of LUX* South Ari Atoll