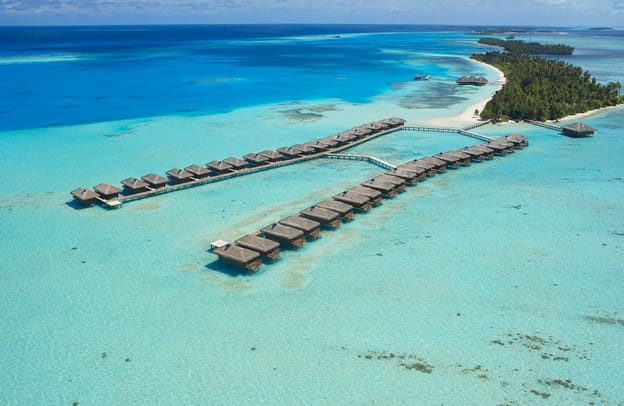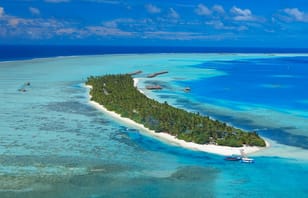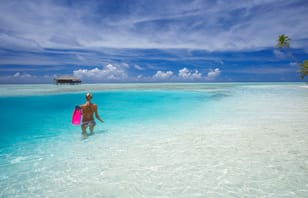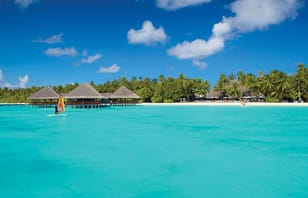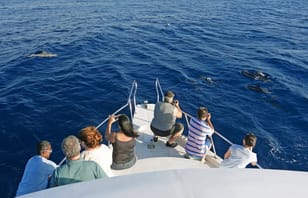 5/27
Medhufushi Island Resort
Overview
Medhufushi Island Resort is a haven of peace and relaxation. An air of tranquillity pervades the idyllic island which is adorned with shady coconut trees and tropical flowers. Surrounding the island is a spectacular lagoon in shades of turquoise and shimmering azure blue. If you want to get away from it all and experience affordable, laid-back luxury at a Maldives resort, you can't find anywhere better than Medhufushi Island Resort.
Located in beautiful Meemu Atoll, you are far from the noise and congestion of the modern world. But you'll find all the comforts of home available in the spacious and attractive villas, which come with a private sundeck and traditional Maldivian swing chair. There's no better spot to watch the gentle waves together than from the shade of your 'udoli' (Swing). The exclusive lagoon suites offer the ultimate in seclusion at Medhufushi; the two spacious over-water suites are accessible only by boat.
The distinctive Maldivian atmosphere is evident throughout the resort, from the warm and welcoming staff to the coconut thatch roofs of each property and the sandy floors of the restaurants.
Reviews of Medhufushi Island Resort