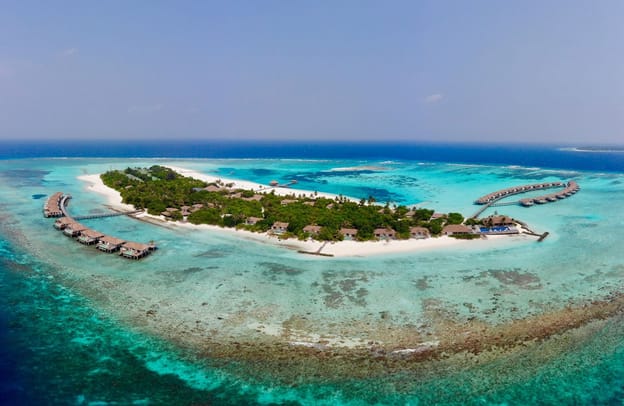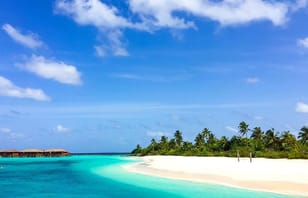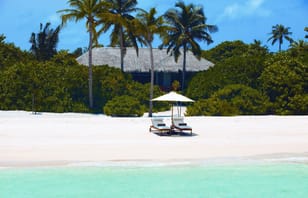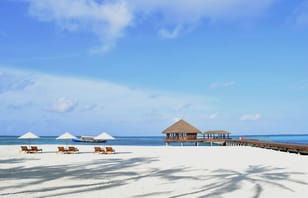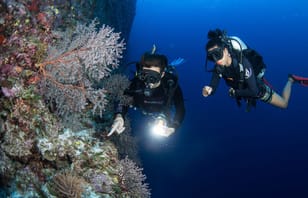 5/17
Noku Maldives
Overview
Noku Maldives offers comfort, space and tranquility that is second to none. The crystal blue lagoon reveals diverse fish life where one might even spot the resident sea turtle.
Nestled amidst luscious tropical greenery and enveloped by a peaceful blue lagoon are beach villas and over-water villas. Each spacious unit is designed to offer utmost privacy and fitted with modern amenities to provide comfort. The refined elegance of each villa with its soft white hues and dark wood accents complement the beauty of nature seen through large bay windows and french doors.
Set sail on the Dhoni to discover spinner dolphins, savour the world on a plate with a tasty international cuisine. From locally sourced produce with a touch of Maldivian flair to International Cuisine catering to all palates.
The underwater world is right at the doorstep. Encounter jubilant clownfish, sea anemones and triggerish while snorkeling within the private lagoon. The professional dive instructors will show guests the rich diversity of marine life suitable for all levels of experience.
Embracing nature is an integral aspect of the wellness program at the resort. Rejuvenation begins with the beautiful garden walkway leading up to 6 double treatment suites with a relaxing view of the ocean. The wellness treatments use the natural ingredients to enhance total wellbeing. Each treatment room is thoughtfully designed as a sanctuary where stone and wooden accents achieve a deep sense of calm and relaxation.
Reviews of Noku Maldives