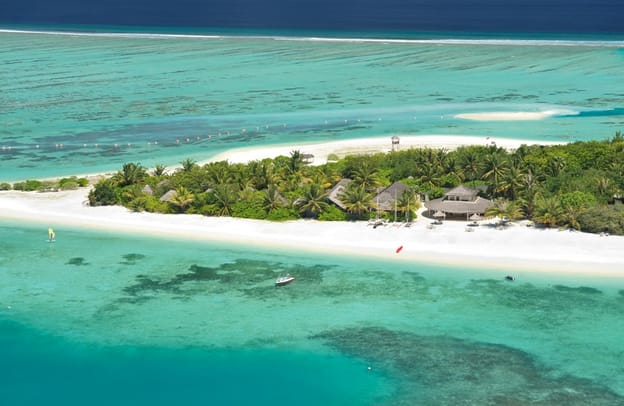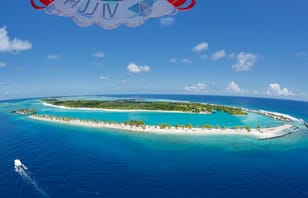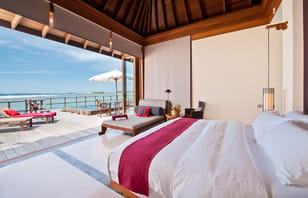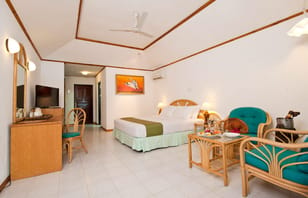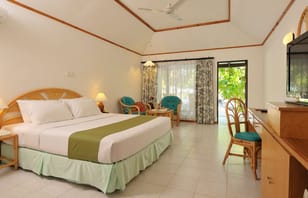 5/31
Paradise Island Resort & Spa
Overview
Paradise Island Resort to be precise, an uncompromising destination of luxury and comfort. White beaches lace the edge of a lagoon with multiple hues of turquoise blue and aquamarine, and tall coconut palms sway in the gentle breeze. Who wouldn't want to be marooned on Paradise Island? A variety of restaurants, sports areas and a multitude of facilities ensure guests are pampered and fully entertained. Modern comforts and all the professional services and amenities of a five-star hotel complete the picture of a perfect tropical island holiday destination.
Breakfast, lunch and dinner are served in the Main Restaurant. There is also a Coffee Shop which serves an à la carte selection of dishes, ice-cream, cappuccinos and espressos around the clock. Fukuya Teppanyaki Restaurant offers à la carte Japanese cuisine and set menus. The Italian restaurant is located on stilts over the reef, and has spectacular sunset views.
Lagoon restaurant is nestled amidst the Beach Villas and serves a wide variety of cuisine, while Dolphin Restaurant is set on the edge of the reef and has an open-air terrace - guests can enjoy a light meal, afternoon tea or after-dinner cocktail at the seafood restaurant. There is also the Paradise Bar which is open around the clock, and the Beach Bar which is located on the northern tip of the island, in a beautiful spot, so guests can enjoy their drinks as the sun sets.
Araamu Spa therapists can stimulate, rebalance, soothe and renew guests' bodies and souls. It is ideal for the traveller needing a speedy rejuvenation or the guest in need of head-to-toe holistic treatments. Treatments include Ayurvedic therapies, sauna, steam bath and aromatherapy.
Reviews of Paradise Island Resort & Spa