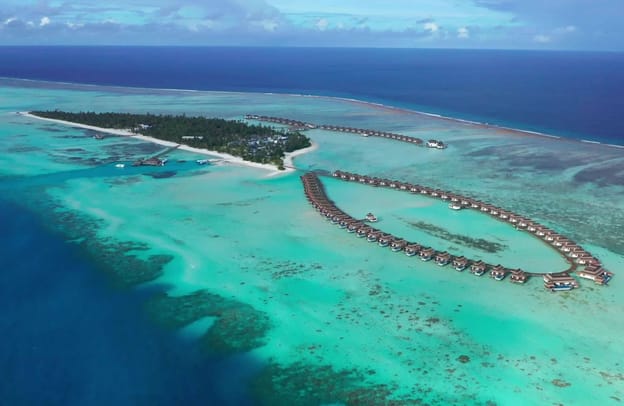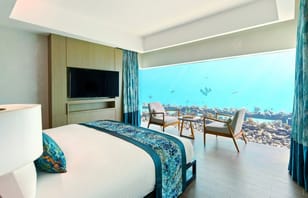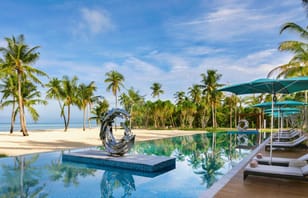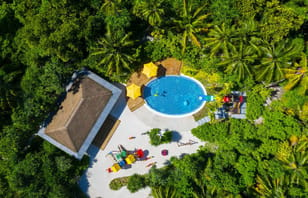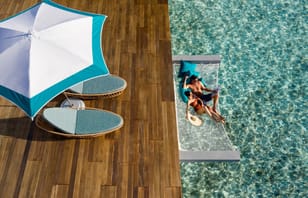 5/12
Pullman Maldives Maamutaa Resort
Overview
At Pullman Maldives Maamutaa Resort, you have space and time to play, work, connect with yourself, others and your surroundings in a picture-perfect destination that perfectly blends the slow pace of the island life with the passion for art and fitness. Prepare to balance your performance and wellbeing.
Nothing beats a good night's sleep. That's why the resort is always looking for ways to make bedtime better. The Pullman Bed experience helps you to wake up feeling at your very best and ready to take on the day. The luxury villas are not only designed to suit all your needs, but also with a modern and stylish design in harmony with the island.
Pullman Maldives serves you up a fresh take on 'eatertainment'. There are no set rules or limitations, thanks to the All Inclusive benefits, which means you can enjoy unlimited beverages and experience a unique culinary journey across the 6 restaurants and bars. Everything on offer is designed to fuel your performance – wherever and whenever you need it. Here, you'll never run out of options!
A holistic approach to wellness and a restorative spa visit is an integral part of any stay. Because creative work can't flourish without relaxation. And balance, physically and spiritually is of prime importance for reconnecting with your inner self. Be prepared to relax and unwind with the sustainable and eco-friendly products from the sea and the land.
Reviews of Pullman Maldives Maamutaa Resort