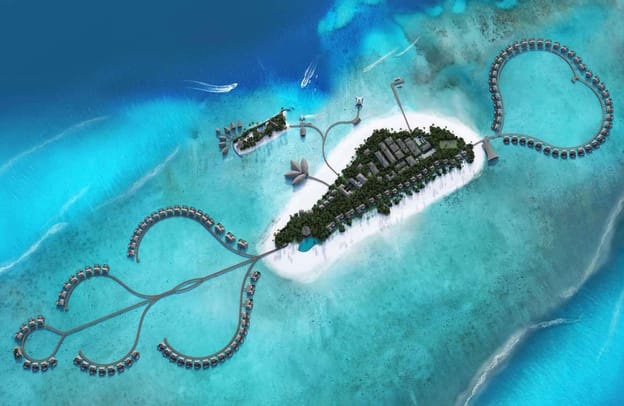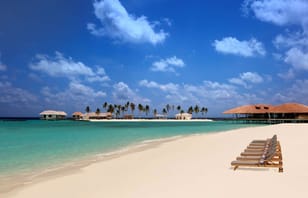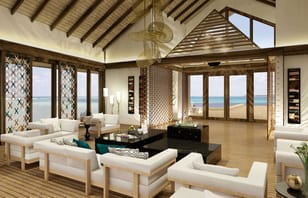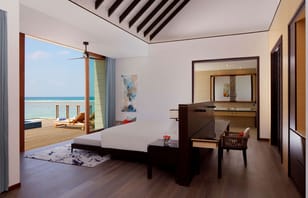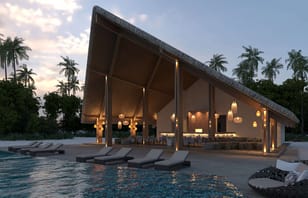 5/12
Radisson Blu Resort Maldives
Overview
Radisson Blu Resort Maldives allows you to escape from the world and relax in style. The expert staff will arrange for your transport so that you can easily reach the hotel's island. During your visit, enjoy world-class snorkeling and diving along with some of the best places on earth to see whale sharks, or simply relax with a glass of champagne in the private pool of your villa.
Blissful days on the beach turn into unforgettable nights with arrays of fine-dining restaurants, which serve both local and global cuisine. Don't want to stray too far from the water? Order a drink from the poolside bar or the beach bar and soak up the view.
After a rejuvenating massage at the Blu Spa, you can spend the afternoon with your family playing in the game room or exploring the world under the waves at the dive center. Use free Wi-Fi to upload photos of gorgeous sunsets, beautifully crafted seafood dishes, and your sandcastle creations to share with friends and family.
Reviews of Radisson Blu Resort Maldives