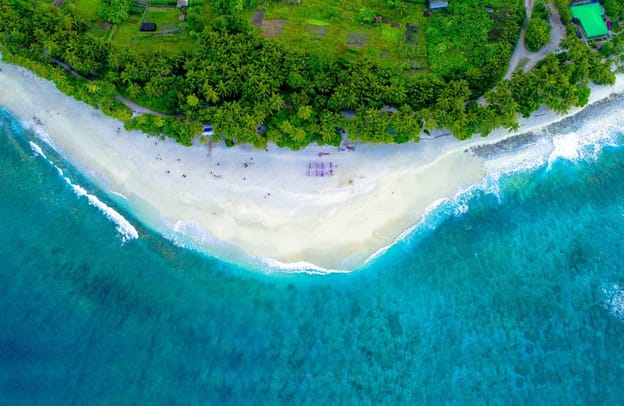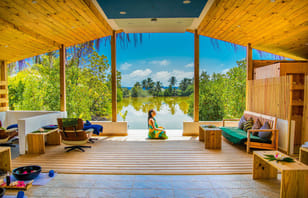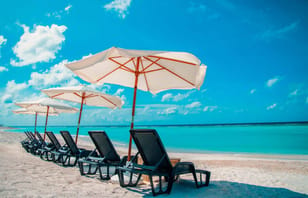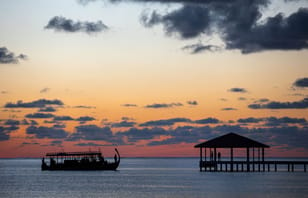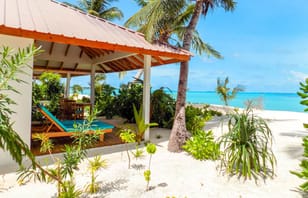 5/11
South Palm Resort Maldives
Overview
South Palm Resort Maldives is a place of unprecedented serenity, privacy and comfort. Surrounded by white sandy beaches with a clear lagoon, and tranquil blue ocean views of Addu Atoll. Located on a private Island at the remote, southern tip of Maldives, South Palm Resort Maldives is a million miles from the stresses and strains of everyday life.
Tastefully appointed, the villas have been created as a restful base for you to relax and enjoy breathtaking ocean views. A choice of land-based beach-front Villas and over-water Villas await in anticipation of all your holiday needs.
A sanctuary for the senses, the resort features the first ever floating Spa rooms in Maldives for sessions of personal rejuvenation. This charming wellness facility overlooks the clear blue ocean.
From above the waterline or below the water, South Palm have a wide range of activities to fulfill your appetite for adventure or simply enjoy the finer moments in life.
Reviews of South Palm Resort Maldives