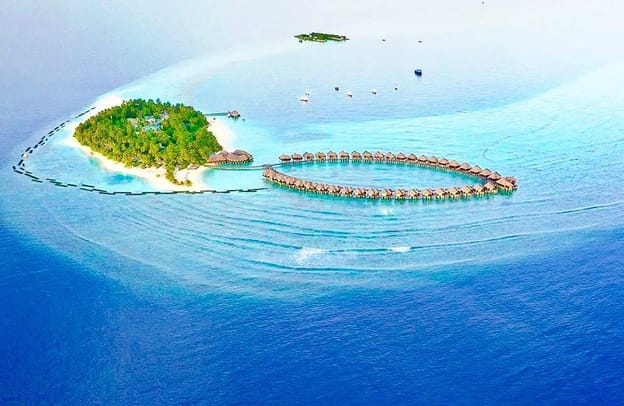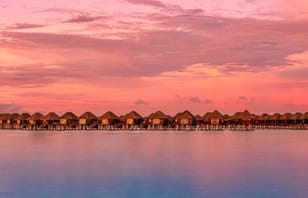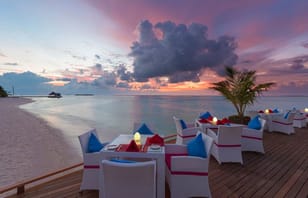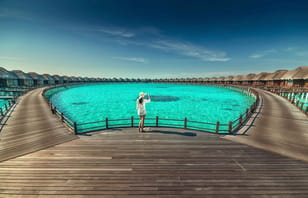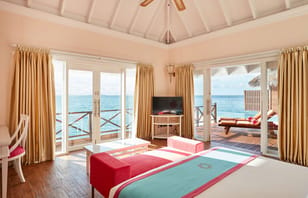 5/16
Sun Siyam Vilu Reef
Overview
Sun Siyam Vilu Reef is a beautiful bite-sized jewel in the Dhaalu Atoll. A little slice of bliss is lush with coconut palms and fringed by colourful corals. The pristine, powder-fine sand, translucent turquoise waters.
The villas of Vilu Reef give you a laidback luxury that brims with warmth. If you prefer a beach scene, the island got villas dotted along the sandy shoreline with bright island hues. Or, if you'd like to stay over the lagoon, it has got a loop of spacious overwater villas, each with far-reaching panoramas of the Maldivian sea. Drift off to sleep to the sound of the waves and dive into the water from your own private jetty.
Nourish the senses with a spice-scented scrub. Tantalise the skin with a muscle-soothing massage. The Spa at Vilu Reef specialises in healing, and deeply rejuvenating rituals with pure, wholesome ingredients that draw on the Earth's organic goodness.
Reviews of Sun Siyam Vilu Reef