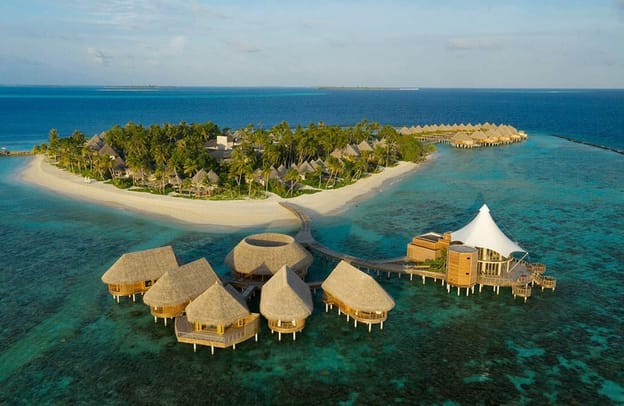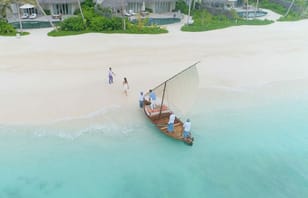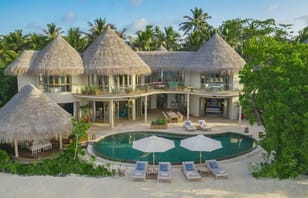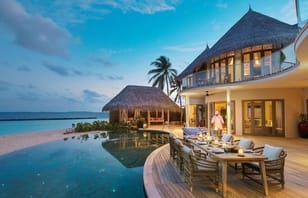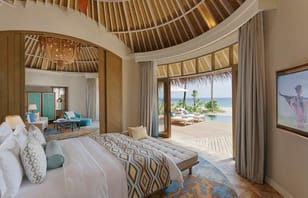 5/16
The Nautilus Maldives
Overview
The Nautilus Maldives is your luxury bohemian hideaway in the Maldives. A highly personalised, immensely private luxury resort in Maldives with 26 beach and ocean houses where every experience is tailored to you.
At this luxury Maldives beach resort, eat when you're hungry, have breakfast for dinner, drink Champagne in bed. The Nautilus delights in veering off script, crafting bespoke culinary journeys designed just for you.
Explore intriguing infusions of Mediterranean and Arabic cuisine at Zetytoun, celebrate simplicity with Japanese and Latin-American creations at Ocaso, or savour an array of global delicacies at Thyme throughout the day. No opening or closing times; no dress codes. Come as you are, enjoy great company and indulge in a shared passion for extraordinary cuisine at this luxury Maldives beach resort.
Imagine sailing across turquoise seas to your own private beach house in the Maldives. Or settling in for a private screening on a secluded sandbank under a swirling bowl of stars. The Nautilus offers a selection of once-in-a-lifetime experiences for you to share with your loved ones.
Reviews of The Nautilus Maldives