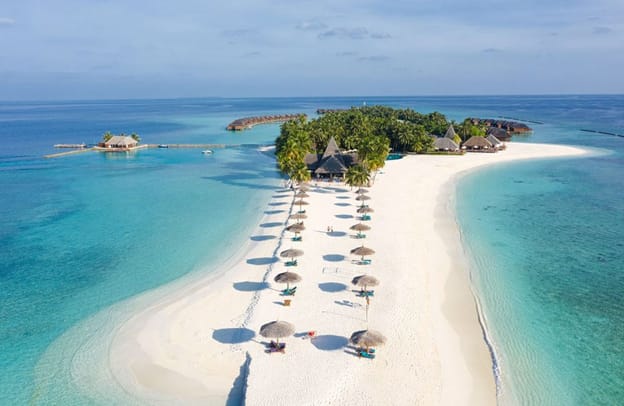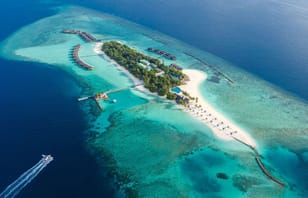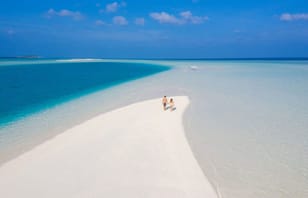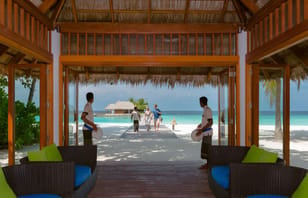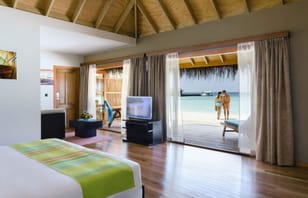 5/15
Veligandu Island Resort & Spa
Overview
Veligandu Island Resort & Spa is the gem of the Indian Ocean. A whimsical tropical paradise of swaying palm trees, powdery sand beaches, crystal clear water and exuberant coral reefs, teeming with abundant marine life. This lush island escape offers privacy and tranquillity that nourishes one's wellbeing.
Take your pick of luxurious accommodation at Veligandu from comfortable villas. Retreat into your own private space in the Maldives. Each villa is exquisitely furnished to reflect the authentic beach chic lifestyle of the Maldives. These villas are designed to incite a homely atmosphere and are thoughtfully equipped with premium room amenities.
Tickle your taste buds while enjoying the sweet pleasures of paradise. Savour flavourful local cuisine, as well as delicacies from around the globe at Veligandu – home to some of the best restaurants in the Maldives.
Step into our world of care, where time is left at the door and a new journey begins. The Spa at Veligandu, creates a space of healing, touch and aroma, to promote within you a deep sense of calm, joy and serenity.
Experience the balance between inner and outer beauty that brings a feeling of contentment. Drift away with a combination of oriental traditions and modern skincare in the nurturing and inspiring ambiance.
Reviews of Veligandu Island Resort & Spa