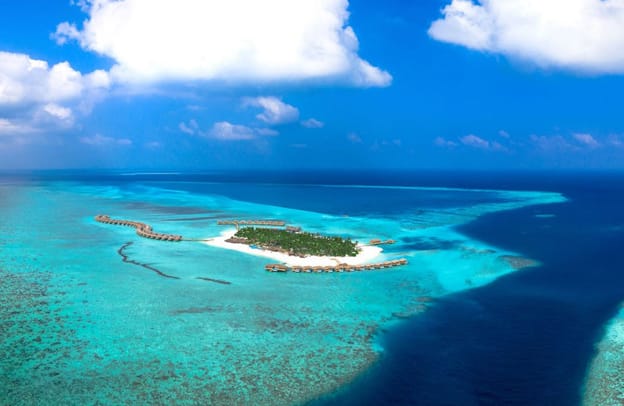 You & Me by Cocoon Maldives
Overview
You & Me by Cocoon Maldives is a private, rustic and romantic island, in a beautiful, untouched corner of the Maldives. A world away from the stresses of everyday life, You & Me is the place to relax, curl up, and spend some quality 'us time'. This adults only island, targeting couples, honeymooners and friends, the resort is a quiet, relaxing retreat, far away from other hotels.
You & Me by Cocoon introduces a "dine around" concept, where guests on Half Board, Full Board, and All Inclusive packages can choose to sample the resort's gastronomic offerings in any of the à la carte restaurants.
A first of its kind, the resort's stand out feature is a fully submerged, underwater restaurant that gives diners a 360 degree view of the Maldives' breathtaking marine environment, as you enjoy a delicious meal.
At You & Me Spa, uses the finest products for quality and excellence. The products are formulated with the best active ingredients of modern cosmeceutical biomimetic for individual selection. the highly trained Spa experts have mastered the power of touch to provide an unforgettable and authentic Spa experience, that is truly your own and can never be emulated by modern technology.
Reviews of You & Me by Cocoon Maldives