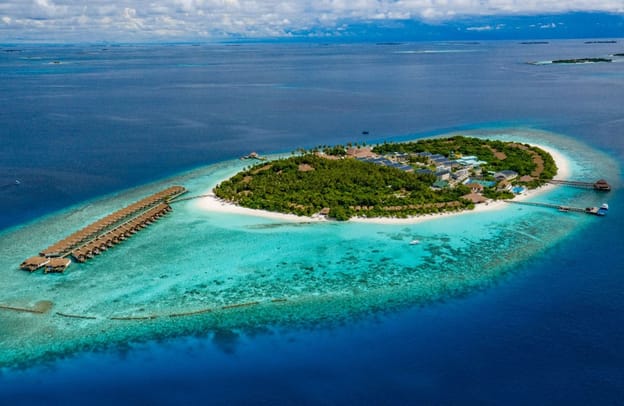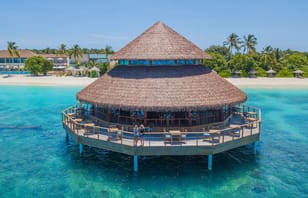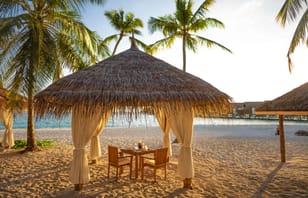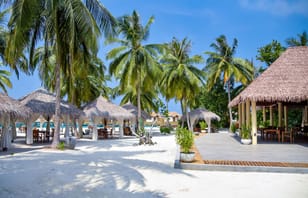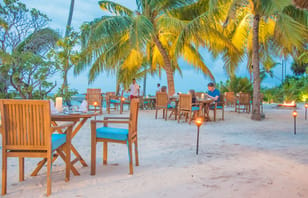 5/17
Reethi Faru Resort
Overview
Reethi Faru Resort, a luxury escape on the secluded, pristine and private island of Filaidhoo. Experience this one-of-a-kind tropical island paradise, where the glistening crystal clear ocean meets the endless white coral sand and where its lush foliage turns it into a truly magical lagoon escape. From the moment you step into its crystal clear light blue waters stretching across the soft sands, you'll feel immersed into tranquility. A truly magical yet unique place where you can choose from a plethora of experiences to enjoy during your stay.
Special attention has been paid to the design and location of each villas in the island in order to give you a perfect stay at the resort. The luxury villas are ideal for seasoned holiday makers wondering where to stay in Maldives. From family-friendly accommodation to perfectly situated romantic hideaways, you will find a fully serviced villa that meets all your needs and desires.
The restaurants and bars at the resort offers the most delectable, authentic Maldivian dishes, alongside live grills, boutique international cuisine, wood fired pizza and tandoori ovens. Mouth-watering cocktails, fresh fruit smoothies, a comprehensive international drinks menu and exquisite fine wines are on offer, complete with beachside service. Whatever your mood you'll find something to suit your taste and keep you coming back for more.
Water sports above and under water, boat cruises or excursions to nearby islands, spa treatments or body workouts in the sports complex – at Reethi Faru Resort has all the facilities and activities to ensure the guests have a memorable stay in the Maldives. Indulge in all the finest things to do in Maldives with Reethi Faru Resort, the wide selection of facilities cater to all age groups and interests from honeymooners to family vacationers.
Reviews of Reethi Faru Resort