Experiences
+9607776038
Maldives Tours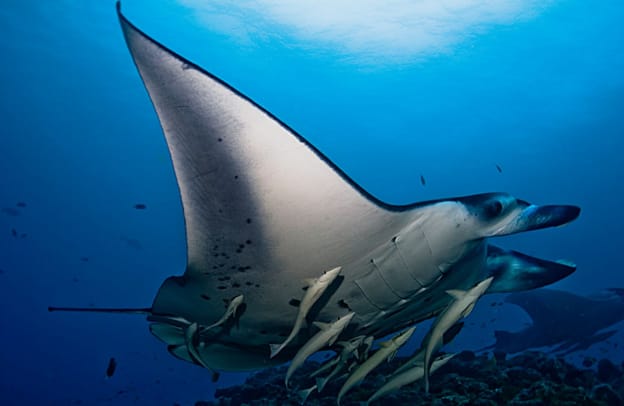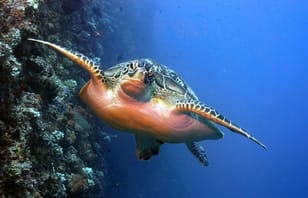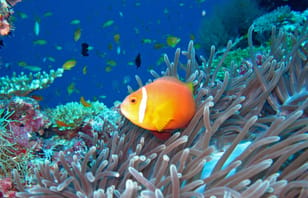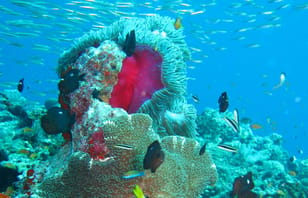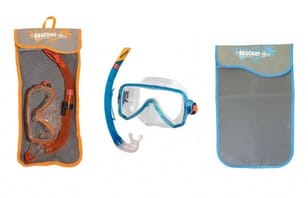 See All >
Best Adventure Tour
Tour Description
This snorkelling tour gives you a great opportunity to experience amazing underwater beauty of the Maldives. Visit a local island and explore the local culture and people, and have some relaxing time at the beach.
Maldives is the home for several species of Dolphins, Reef Fish and Rays including Manta ray, enjoy the magnificent underwater life on this trip.
Maldives is a safe heaven for Dolphins and Manta populations and these creatures are well protected in the Maldives. Schooling dolphins are commonly seen in the Maldives and Manta rays can be seen in specific spots.
So be ready to take a ride out to see to discover something massive and awesome in Maldives! This tour will enter to local island Himmafushi on lunch time and you can enjoy your time at the bikini beach in the island.
This tour will take you to following places;
1. Sea life Snorkelling (point 1)
2. Additional Coral Reef Snorkelling (point 2)
3. Manta Point Snorkelling (point 3)
4. Visit to Himmafushi and experience local island life. Also visit himmafushi beach.
5. Visit to Sandbank and experience turquoise blue waters of the Maldives
6. Dolphin Cruise
This tour is ideal for passengers arriving from cruise ship, those staying in Male' city, Hulhumale, Crossroads and those want to join from airport to spend spare time between departure flight.
Daily:
10:00 ~ 17:00


Tour Special Schedules;
7 November 2023
Start at 09:00 and return at 16:00
08 April 2024
Start at 10:15 and return at 17:00
09 April 2024
Start at 09:00 and return at 16:00


Maldives Magnet
Maldives Postcards
Pick up from any location in Male', Hulhumale or Airport
Drop off to any location in Male', Hulhumale or Airport
Cruise ship passengers picked where tender boat arrives
Snorkelling set (Mask and Snorkel) rental fee
Life Jacket (if you require, please request onboard) rental fee
Coral Reef snorkelling to see reef fishes, turtle, shark and beautiful corals
Additional Coral Reef snorkelling to see colourful reef fishes and sting rays
Manta Point Snorkelling to find manta rays
Sandbank visit to experience sandbank and turquoise blue waters of the Maldives
Himmafushi visit to experience local island and to see the local island beach
Dolphin cruise to see the schooling Dolphins
Free gifts are those leave short feedback during or after the trip.
Free pick up and drop off available for the customers staying in hotels in Male', Hulhumale and joining from Airport.
Cruise ship passengers pick up and drop off direct at the tender port location (Pier)
Private tours, private pick up and drop off available at different price.
Face masks are now not compulsory in the Maldives, however its recommended to wear.
Transportation vehicles regularly sanitised.
Snorkelling equipment sanitised.
Visibility of Manta rays is a 50% chance.
Visibility of Dolphins is a 90% chance.
Manta point sometimes has strong current. Life jacket is recommended to wear.
For a full refund, cancel at least 24 hours in advance of the start date of the tour.
Overall Rating
5
Excellent

It is the real Maldives! 3 time snorkelling, sandbank walk was awesome. Crystal clear water, sunshine, green sea - like in paradise. The dolphins - at least 100, swim beside the boat. The local village was also good. Perfect day...
Read more

Best of the best snorkeling experience we could get. The crew was amazing. The guide accompanied us to all the snorkeling points and was very attentive and patient to our needs. Thanks to their hard work we saw rays, turtles, eels, baby sharks and a lot of colourful fishes of different varieties. We saw a huge number of dolphins and had a fun day. Thanks to the team for giving us a very memorable day. Definitely a trip worth of time and money.
Read more

The best activity to do in the Maldives. The 3 crews who took care of us are the most adorable I have ever seen in my life. They looked for the dolphins we saw at the end of the trip. The scenery and snorkelling spots are beautiful. You can see rays, sharks, beautiful fish and especially the beautiful dolphins. Thanks again to them. La meilleure activité à faire aux maldives. Les 3 personnes qui se sont occupés de nous sont les plus adorables que j'ai vu de ma vie, ils ont cherchés pour nous les dauphins qu'on a vu en fin d'activité. Les paysages et les endroits pour plongée sont magnifiques. Vous pouvez voir des raies, des requins, des poissons magnifiques et surtout les beaux dauphins. Merci encore à eux.
Read more

Best crew. Treated us with kindness. They were very attentive to our needs. My wife was injured by a fish and they were super fast to respond with a first aid kit. Turns out she needed a medical center for stitches. They knew exactly where it was and stayed with us the whole time. Excellent customer service and a great adventure tour.
Read more