Maldives Tours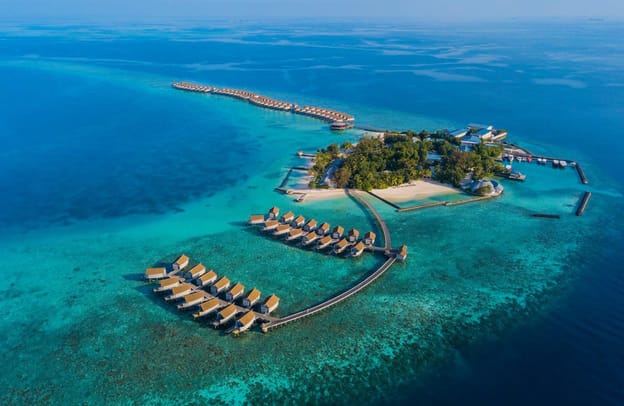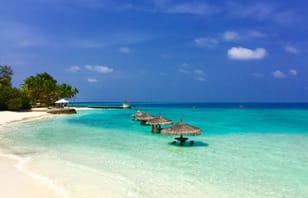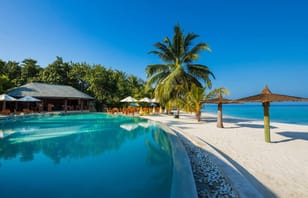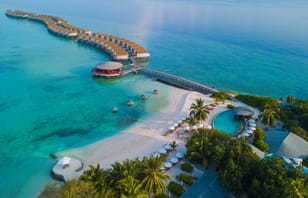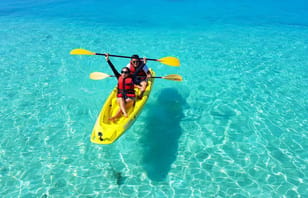 See All >
Day Tour to Centara Ras Fushi Resort & Spa
Tour Description
Centara Ras Fushi Resort & Spa is a beautiful tropical island few minutes away from capital city of the Maldives. This full day excursion with all inclusive plan, including drinks, swimming pool and some water sports would be a wonderful experience in the Maldives.
The resort is set on a pristine island blessed with tropical beauty, is an adults only retreat that is ideal for couples and honeymooners.
You are free to frolic on the pristine white beaches or the underwater playground of the sparkling blue lagoon. Centara Ras Fushi Resort & Spa is one of the most irresistible destinations for lovers of water sports and azure warm sea.
Presented with honeymooners in mind, couples need only sample the house reef or stroll around the secluded island to experience the enchantment Centara Ras Fushi bestows. With lunch included in the trip you can expect to enjoy the finest culinary delights surrounded by all the glory of nature.
This tour is ideal for passengers arriving from cruise ship, those staying in Male' city, Hulhumale, Crossroads and those want to join from airport to spend spare time between departure flight.
Children below 12 years not allowed to this island
Daily:
Departure: 11:00 AM
Return: 17:30 PM
Maldives Pareo (Sarong)
Maldives Magnet
Maldives Postcards
Maldives Fishcard
Pick up from any location in Male', Hulhumale or Airport
Drop off to any location in Male', Hulhumale or Airport
Cruise ship passengers picked on arrival at the tender port
Lunch at Ocean buffet restaurant
Selected drinks included during the lunch
Beach towel provided to use
Use of swimming pool at the silent beach
Use of Sunbed at the silent beach upon availability
Free Wi-fi available throughout the resort
Snorkelling gears (fins, mask, snorkel) available for free to use (requires refundable security deposit)
One hour Kayak or Pedal boat available to use (subject to availability)
Use of shower facility at the resort
Beer, wine, spirits at the silent bar (unlimited)
Alcoholic drinks and cocktails at the silent bar (unlimited)
Non alcoholic drinks and cocktails at the silent bar (unlimited)
Free to roam around the beach
Free to roam in the island
Free to swim around the island
Free to snorkel around the island
Free to enjoy the exotic beauty of the island
Free gifts are provided if you tick on them at the time of booking.
Free pick up and drop off available on request for the customers staying in hotels in Male', Hulhumale and joining from Airport.
Cruise ship passengers pick up and drop off direct at the tender port location (Pier).
Private tours available at different price.
Face masks are now not compulsory in the Maldives, however its recommended to wear.
Transportation vehicles regularly sanitised.
For a full refund, cancel at least 24 hours in advance of the start date of the tour.
Overall Rating
5
Excellent