Maldives Tours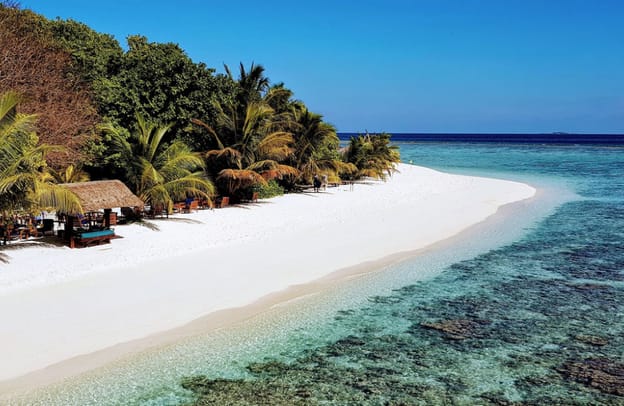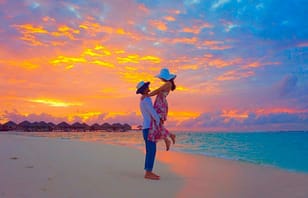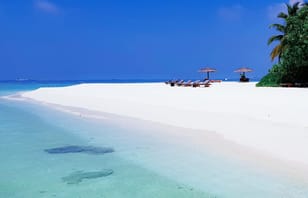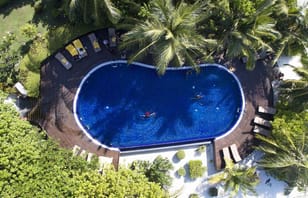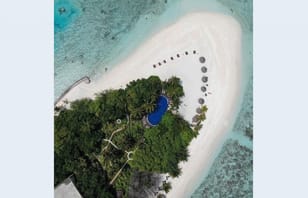 See All >
Day Tour to Adaaran Prestige Vadoo
Tour Description
Experience the Adaaran Prestige Vadoo, Maldives with all inclusive plan, including drinks. Swim, Snorkel and use swimming pool. A great opportunity to enjoy a full day in a luxury resort.
The island is easily accessed from Male city by 15 minutes speedboat ride while enjoying scenic beauty of the surrounding islands.
Vadoo, where time ceases to exist and the voice of the Indian Ocean beckons you to her shores. This island possesses its own exotic reef teeming with vibrant marine life including colourful fish and vibrant corals.
The delightful aquamarine waters lapping on the powder soft white sands. A stunning location suitable for both beach lovers and leisure seekers. Swimming and snorkelling are also among the attractive leisure options available to the water sport enthusiast.
Adaaran Prestige Vadoo is a luxurious Island resort that stands out amongst the best. As soon as you arrive, the natural beauty of the island will amaze you.
This tour is ideal for passengers arriving from cruise ship, those staying in Male' city, Hulhumale and those want to join from airport to spend spare time between departure flight.
Daily:
Departure: 9:00 and 10:00 AM
Return: 5:00 and 6:00 PM


Tour Special Schedules;
13 March 2023
Start at 10:00 and return at 17:00
14 March 2023
Start at 09:30 and return at 16:00
Maldives Pareo (Sarong)
Maldives Magnet
Maldives Postcards
Maldives Fishcard
Pick up from any location (Male', Hulhumale or Airport)
Drop off to any location (Male', Hulhumale or Airport)
Cruise ship passengers picked on arrival at the tender port
Roundtrip Transfer by Speedboat
Use of shower facility at the resort
Beer, wine, spirits at the bar (unlimited)
Alcoholic drinks and cocktails at the bar (unlimited)
Non alcoholic drinks and cocktails at the bar (unlimited)
Free to roam around the beach
Free to roam in the island
Free to swim around the island
Free to snorkel around the island
Free to enjoy the exotic beauty of the island
Free gifts are provided if you tick on them at the time of booking.
Free pick up and drop off available for the customers staying in hotels in Male', Hulhumale and joining from Airport.
Cruise ship passengers pick up and drop off direct at the tender port location (Pier)
Private tours available at different price.
Face masks are now not compulsory in the Maldives, however its recommended to wear.
Transportation vehicles regularly sanitised.
For a full refund, cancel at least 24 hours in advance of the start date of the tour.
Overall Rating
5
Excellent
Our Maldives tour was special for the wonderful day tour at Adaaran Prestige Vaddo arranged by Maldives Traveller. A well day spent in this amazing destination with nice hospitality of resort staff.
Read more