Maldives Tours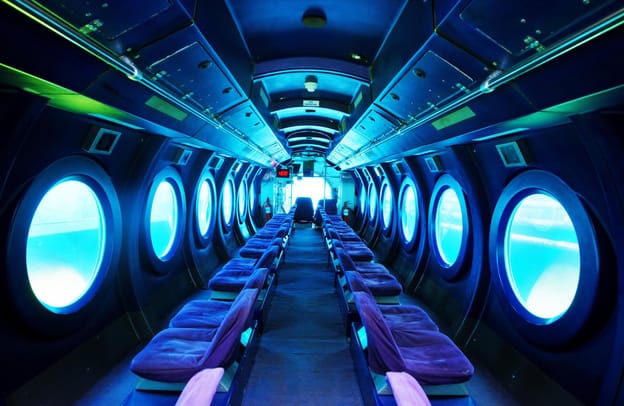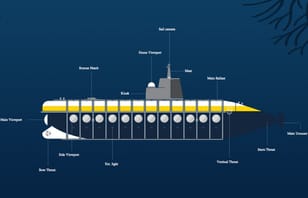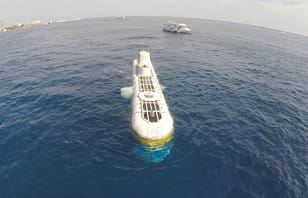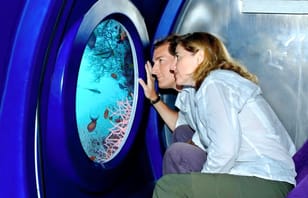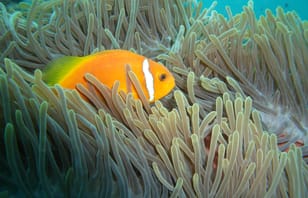 See All >
Submarine Tour - Go 45 Meters Deep
Tour Description
This is your chance to go and dive in one of the most advanced passenger tourist submarines in the world. Not in many locations of the world you will have this opportunity. 99% of the Maldives is water and if you haven't visited the underwater world, you have missed the most exciting views and creatures that inhibit the sea of Maldives.
Imagine yourself cruising through an underwater garden filled with tropical fish. This is exactly what you will experience during your 45 minute dive. On board the submarine you will descend to a submerged reef 45 meters beneath the surface. However the first stop is at 25 meters where you will see a colourful display of corals and different types of reef fish.
In most of the dives the submarine is greeted by a school of blue or yellow-stripped Snappers. Common Lion-fish, Yellow Box Fish and turtles are usually found here. Next stop at 40 meters is yet another type of coral garden and depending on current the submarine will be beached on a sandy spot just close to a big cave.
The exterior lights of the submarine will enable you to see the different types of fish taking shelter inside the cave. Occasionally White Tip Reef Sharks and Napoleons are sighted here.
Tour duration: approximately 2 hours.
This tour is ideal for passengers arriving from cruise ship, those staying in Male' city, Hulhumale, Crossroads and those want to join from airport to spend spare time between departure flight.
We accept USD, EURO and all major Credit Cards
Price US$65 Per adult
Maldives Magnet
Maldives Postcards
Maldives Fishcard
Daily: Morning and Afternoon, Except Mondays and Fridays
Pick up from any location in Male', Hulhumale or Airport
Drop off to any location in Male', Hulhumale or Airport
Low cost transport for customers joining from Maafushi and Himmafushi.
Cruise ship passengers picked where tender boat arrives
Free gifts are provided if you tick on them at the time of booking.
Free pick up and drop off available on request for the customers staying in hotels in Male' and Hulhumale.
Transport for customers joining from Maafushi and Himmafushi can be arranged at low cost.
Cruise ship passengers pick up and drop off direct at the tender port location (Pier)
Tour payment can be done online or on tour day at the port.
Private tours available at different price.
Face masks required for travellers in public areas.
Face masks required for guides in public areas.
Face masks provided for travellers.
Regular temperature checks for staff.
Hand sanitiser available to travellers and staff.
Transportation vehicles regularly sanitised.
For a full refund, cancel at least 24 hours in advance of the start date of the tour.
This tour is not available on Mondays and Fridays.
Overall Rating
5
Excellent