Experiences
+9607776038
Maldives Tours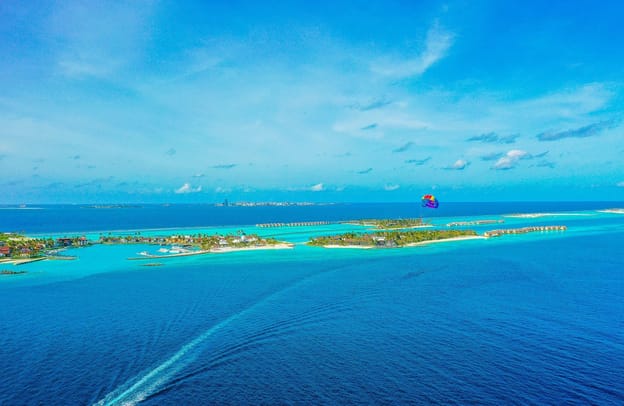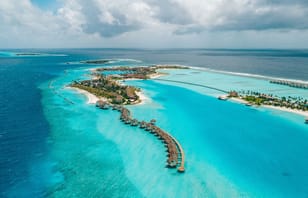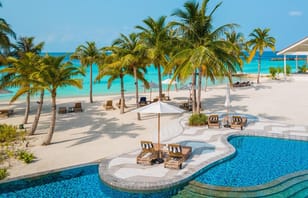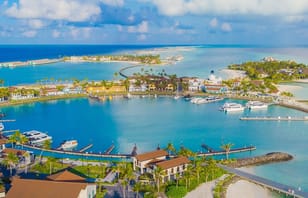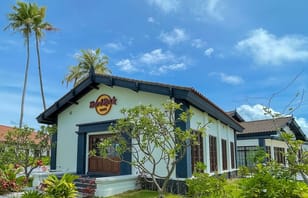 See All >
Superb day tour
Day Tour to Crossroads Maldives with All Inclusive
Tour Description
A day tour to Crossroads Maldives with an all-inclusive experience promises a perfect blend of relaxation, entertainment and indulgence. As you step onto this island, you will be amazed by the breathtaking views and the pristine white sandy beaches.
Embark on an extraordinary journey at Crossroads, the Maldives' first fully integrated leisure destination in the mesmerizing Indian Ocean. This private island is a haven of natural beauty, conveniently located just a 15-minute speedboat ride from Male City.
Hosts two exceptional resorts; the vibrant SAii Lagoon Maldives, Curio Collection by Hilton and the iconic Hard Rock Hotel Maldives. Explore The Marina at CROSSROADS, where you'll find the legendary Hard Rock Cafe and various enticing dining options.
This package grants you access to the swimming pool and unlimited alcoholic and non-alcoholic beverages at the SAii Beach Club. Enjoy a delectable lunch at the SAii Beach Club, adding culinary delight to your experience.
Rejuvenate and revitalize your senses at a holistic spa and wellness centre. Set sail, dream, and discover at the prestigious Yacht Marina at CROSSROADS. Experience the grandeur of its 30-berth quay.
Immerse yourself in local knowledge at the Marine Discovery Centre and Maldives Discovery Centre. The expansive and captivating Koimala and Maalimi's Junior Beach Club and Camp offer an enchanting playcation experience for the little ones.
Whether you're seeking relaxation, entertainment, or just a day of indulgence, this tour will surely exceed your expectations. With its stunning natural beauty, world-class amenities, and unparalleled services, this destination is a true gem in the Maldives. So, pack your bags, grab sunscreen, and prepare for an unforgettable day at Crossroads.
This tour is ideal for passengers arriving from a cruise ship, those staying in Male City, Hulhumale, and Maafushi and passengers joining from the airport to spend spare time between departure flights.
Daily:
Start at: 10:45 and 11:30
Return: 17:30 and 18:30
Onward also can be arranged between 10:45 till 18:15 from Male.'
The return can also be arranged between 15:30 till 23:00 from Crossroads.


Tour Special Schedules;
08 April 2024
Start at 10:45 and return at 17:30
09 April 2024
Start at 10:45 and return at 16:00
Maldives Magnet
Maldives Postcards
Pick up from any location in Male', Hulhumale or Airport.
Drop off at any location in Male', Hulhumale and to the Airport and Maafushi
Cruise ship passengers are picked up on arrival at the tender port
Round trip Transfer by Speedboat
Lunch at Beach Club Outlets (Buffet or 3-course meal)
Access to Marine Discovery Centre
Access to the SAii Beach Club
Unlimited drinks at the beach club bar (House wine Red, White and Rose)
Unlimited drinks at the beach club bar (Whisky - Jim Beam, Vodka - Russian standard)
Unlimited drinks at the beach club bar (Gin - Gordon, Tequila - Sauza Silver, Beer - Carlsberg)
Unlimited drinks at the beach club bar (House Mocktails / Cocktails)
Unlimited drinks at the beach club bar (Soft drinks and Fresh juice)
Access to beach facilities, including beach chairs.
Access to shower facility
Access to the changing room
Access to the Swimming pool
Free to roam around the beach
Free to roam on the island
Free to swim around the island
Free to enjoy the exotic beauty of the island
Free gifts are those that leave short feedback during or after the trip
Cruise ship passengers get free pick up and drop off directly at the tender port location (Pier)
Free pick-up is available at any location in Male, Hulhumale and Velana International Airport
Free drop-off is available to the hotels in Male and Hulhumale
Free drop-off is also available to Velana International Airport and Maafushi
Private tours, private pick up and drop off are available at different prices
Payment for the tour can be made either online or at the tour meeting point by cash or card
Paying online, you will save 3% from the total price and have no card fees
This tour will not include meals for infants
You will have access to the main island, which has plenty of spaces but not to connected islands
For a full refund, cancel at least 24 hours in advance of the start date of the tour.
Overall Rating
4.6
Excellent

Good island to spend a day before your flight. Nice settings. Good service. The only minus - there is no reef for snorkelling.

We had the best time in Maldives thanks to Maldives Traveller. We were taken quickly after we landed at the airport as we joined from the airport. A big beautiful pool, an amazing beach, all-inclusive drinks and cocktails and a great lunch were all included. Couldn't have asked for more, and I highly recommend it!!

Very nice island with lots of different shops, the pool is beautiful and the cocktails are very good. However, the island is less welcoming than all the others. But I still recommend it. Très belle île avec beaucoup de magasins différents, la piscine est magnifique et les cocktails sont très bons. L'île est toutefois moins accueillante que toutes les autres. Je recommande quand même.

Our first time here in Maldives and decided to go Crossroads with Maldives Traveller. Communication was smooth, pick up was on time. Clean beach, wide pool, wasn't too crowded when we were there. Bought few things from Hard Rock Shop. One thing that could improved is the buggy frequency and if there's a bit of briefing by someone from Crossroads on the islands.

We had e great day on this island. Everything was wonderful. I recommend this agency.

I recommend this Resort and this agency. Everything was ok. Thank you

Spend a wonderful day at The Marina despite the rainy weather. Learnt a lot about the Maldives and the coral program at the discovery centre. Wish I had more time to explore more and to enjoy the facilities. Also, had an amazing massage. Will be back for sure.