Experiences
+9607776038
Maldives Tours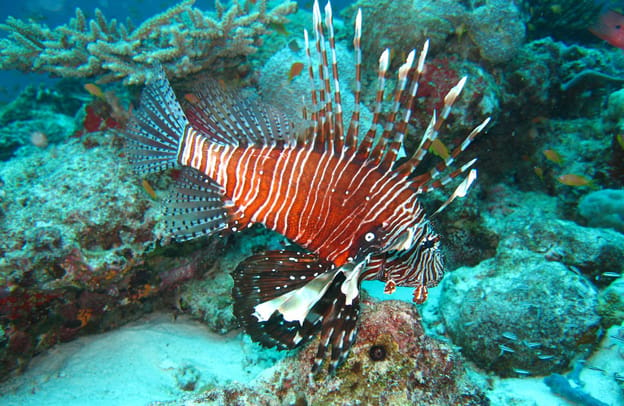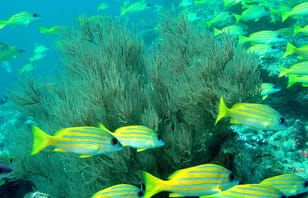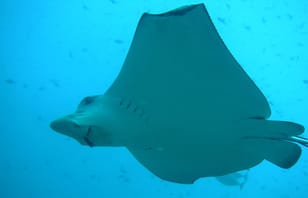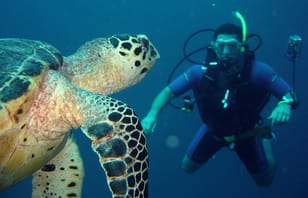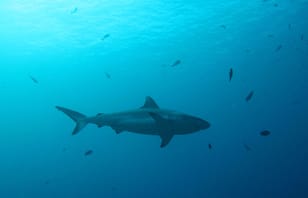 See All >
Discovery Scuba Experience
Discover Scuba Diving - Experience Diving
Tour Description
Maldives is a haven for diving enthusiasts to explore the mesmerizing underwater world with vibrant corals and exotic marine life. For those new to diving, this Discover Scuba Diving experience is an unforgettable introduction to the wonders of the deep blue.
This tour is designed for beginners who want to experience the thrill of diving under the guidance of a professional dive instructor. No prior diving experience or certification is required, making it an accessible adventure for everyone. Non-swimmers also can participate in this tour.
The adventure begins with a comprehensive briefing by dive instructors who will introduce participants to the basic principles of scuba diving. It will also cover essential safety guidelines, hand signals, and equipment usage, ensuring you feel comfortable and confident before entering the water.
After the briefing, you will head to the shallow water, where you can practice essential scuba diving skills under the watchful eye of the instructor. Here, you will become acquainted with breathing underwater, buoyancy control, and other fundamental techniques that will enhance your diving experience.
Once the instructor is satisfied with your comfort and readiness, it's time to embark on an exciting dive in the reef. Accompanied by the instructor, you will explore a stunning dive site known for its abundant marine life and vibrant coral formations.
As you descend into the depths, you will witness the remarkable beauty of the Maldives' underwater world. Colourful tropical fish and intricate coral gardens will captivate your senses, creating a truly immersive experience. The crystal-clear waters in the Maldives provide an ideal environment for this underwater adventure.
Discovering scuba diving in the Maldives opens a gateway to an enchanting underwater realm. This immersive experience allows beginners to witness the captivating beauty of the Maldives' marine ecosystem. Dive into a world of wonder, where diverse marine life awaits, and create memories that will last a lifetime.
This tour is ideal for passengers arriving from a cruise ship and those staying in Male City, Hulhumale.
Daily:
Morning 10:00
Afternoon 14:00
Maldives Magnet
Maldives Postcards
Pick up from any location in Male', Hulhumale or Airport
Drop off at any location in Male', Hulhumale or Airport
Cruise ship passengers picked where the tender boat arrives
Diving equipment rental fee
Photography and video during the dive
Certificate of completion after the dive
Free gifts are those that leave short feedback during or after the trip
Free pick up and drop off are available for the customers staying in hotels in Male', Hulhumale and joining from the Airport
Cruise ship passengers pick up and drop off directly at the tender port location (Pier)
Private tours, private pick up and drop off are available at different prices
Face masks are now not compulsory in the Maldives. However, it's recommended to wear
Diving equipment is sanitised
To join this tour, you should be in good health condition
You should not book this tour if your international flight is less than 24 hours after the dive
For a full refund, cancel at least 24 hours in advance of the start date of the tour.
Overall Rating
5
Excellent

I booked Discover Scuba Diving online. Everything was transparent, and our tour coordinator took us to the dive centre. Pick up and drop off were smooth. Before diving, we were given introduction training and later taken to the nearby reef, where we experienced undersea at a depth of 10 meters. The dive instructor and support assistance staff were friendly and took good care of us. It was a wonderful experience. Thank you, Maldives Traveller.

This is a great activity to try if you want to try scuba diving and don't have your PADI certification yet. The provider and the guide divers are all very pleasant, very personable, and very helpful. Communication provided by the tour guy is good. Transport from your hotel to Male to Villimale and back is all covered and arranged quite well. The dive itself is great! Even though it rained pretty hard the night prior to the dive, we still got pretty okay visibility at Villimale's beautiful house reef! The overall experience leaves nothing to be desired but wanting to get a PADI cert right away! Giving this two thumbs up!

The staff were very friendly and took all the time for me. It has been several years since I did the diving and this was a refresher for me. Dive instructor clearly understands my English. For beginners and those who want to see the underwater life by diving, this would be a perfect experience. If you are a certified advanced diver then better to take another one. Het personeel was vriendelijk en nam alle tijd voor me. Het is een aantal jaar geleden voor mij dat ik heb gedoken dus het was ook weer even opfrissen voor mij. Ook waren ze duidelijk verstaanbaar in het Engels. Mocht je al gevorderd zijn dan raad ik wel aan om ergens anders te gaan duiken want dit was meer voor beginners.

I recently had the pleasure of experiencing "Discover Scuba Diving" organized by Maldives Traveller, and it was an incredible experience that I will never forget! As a non-swimmer, I was initially a bit hesitant to try scuba diving, but the team made it incredibly easy and enjoyable for me. From the moment we arrived, the team put us at ease and took us through all the necessary safety instructions and equipment usage. They were patient, knowledgeable, and ensured that we were comfortable with every step of the process. Once we were in the water, the view was simply breathtaking! The colours of the coral reefs and the marine life were incredible. The team made sure we were safe and had a great time while diving. They pointed out various fish species and explained their names and behaviour. It was an amazing and educational experience. I never felt unsafe or out of my comfort zone, and it was all thanks to the team's expertise and friendly nature. They were always there to answer any questions we had and made the experience truly memorable. Overall, I would highly recommend Maldives Traveller's "Discover Scuba Diving" to anyone looking for a safe and enjoyable way to experience diving. Even as a non-swimmer, I felt at ease and had a fantastic time. The views were absolutely stunning, and the team's expertise and friendly nature made it an unforgettable experience. Thank you, Maldives Traveller, for an amazing experience!

The staff were very helpful and the dive was wonderful ...it takes 2 hours and you get videos and photos after that...totally recommand

There are certain things in your life that you cannot define it to anyone.... It must be experienced and this scuba diving trip was one amazing experience and i would definitely suggest everyone to try it at least once and i assure you won't regret it.

Scuba diving is on another level as they make you practice the signs thoroughly before going inside the water. Overall a pleasant and a beautiful experience with Maldives Traveller.