Experiences
+9607776038
Maldives Tours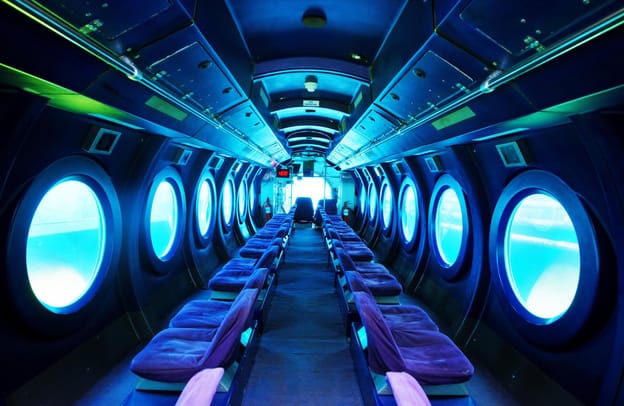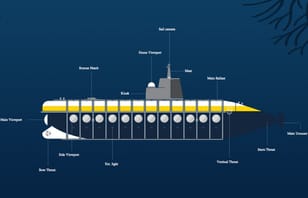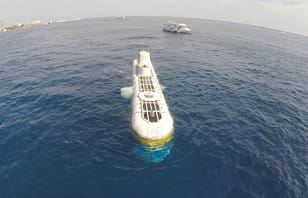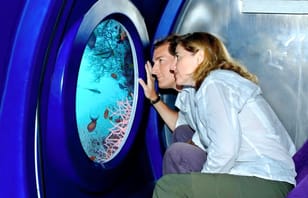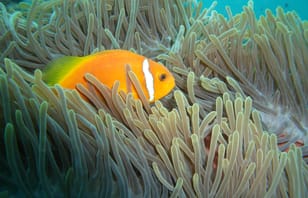 See All >
Amazing trip!
Submarine Tour - Go 45 Meters Deep
Tour Description
This is your chance to go and dive in one of the world's most advanced passenger tourist submarines. You will not have this opportunity in many locations of the world.
99% of the Maldives is water, and if you haven't visited the underwater world, you have missed the most exciting views and creatures that inhabit the sea of Maldives.
Imagine yourself cruising through an underwater garden filled with tropical fish. This is precisely what you will experience during your 45-minute dive. On board the submarine, you will descend to a submerged reef 45 meters beneath the surface. However, the first stop is at 25 meters, where you will see a colourful display of corals and different types of reef fish.
In most dives, the submarine is greeted by a school of blue- or yellow-stripped Snappers. Common Lionfish, Yellow Box Fish and turtles are usually found here. The next stop at 40 meters is yet another type of coral garden, and depending on the current, the submarine will be beached on a sandy spot just close to a big cave.
The exterior lights of the submarine will enable you to see the different types of fish taking shelter inside the cave. Occasionally, White Tip Reef Sharks and Napoleons are sighted here.
Tour duration: approximately two and a half hours.
This tour is ideal for passengers arriving from cruise ships, those staying in Male City, Hulhumale and Maafushi.
Daily (except Mondays and Fridays):
Morning 09:30
Hotel pickup and drop-off (Male' city and Hulhumale).
Pickup and drop-off (Velana International Airport and Cruise ship pier).
Low cost transport for customers joining from Maafushi and Himmafushi.
Luggage storage service for free, on request while taking submarine tour.
Free gifts are those that leave short feedback during or after the trip.
Free pick up and drop off are available for the customers staying in hotels in Male', Hulhumale and joining from the Airport.
Cruise ship passengers pick up and drop off directly at the tender port location (Pier)
Private tours, private pick up and drop off are available at different prices.
This tour is not available on Mondays and Fridays.
For a full refund, cancel at least 24 hours before the tour start date.
Overall Rating
5
Excellent

A very rare once-in-a-lifetime experience to board a submarine! I am grateful to have made this tour, which is a must when visiting the Maldives! Thank you, Maldives Traveler, for arranging our tours, plus the free Hulhumale hotel pickup and drop-off are really very convenient.

Professional and punctual service.

It was a new experience for me. I travelled to 18 counties around the world but never had such an experience.

Greats submarine dive! It was well prepared and well executed. Love the ride and the view and the fish!

Awesome experience to be in submarine. Fish was colourful and entertaining. The tour was organised and time was enough. Wonderful tour.

The overalls trip is amazing. We enjoyed a lot. There were so many colorful fishses down there. Specially the reefs were full of small beautiful fishes. They attached fish heads with the submarine to attract more fishes. The view of fishes jumping to eat the fish heads was superb. My son was super excited and stay energetic the whole way. I would recommend it to everyone who visit Maldives, you must have this submarine tour to add a beautiful memory to your travel log.

It was one great experience with Maldives Traveller, the guide was soo compassion and humble. Submarine is a different experience to witness soo many aquatic creatures soo close to your eyes as it takes you down to 45 mts below sea level.

Overall trip was awesome. We have enjoyed the trip. Welcome was great. We enjoyed the way we were guided till submarine. We loved the souvenirs received.