Maldives Holiday Inspiration
Spa Concepts and Popular Treatments
By Maldives Traveller
August 1, 2020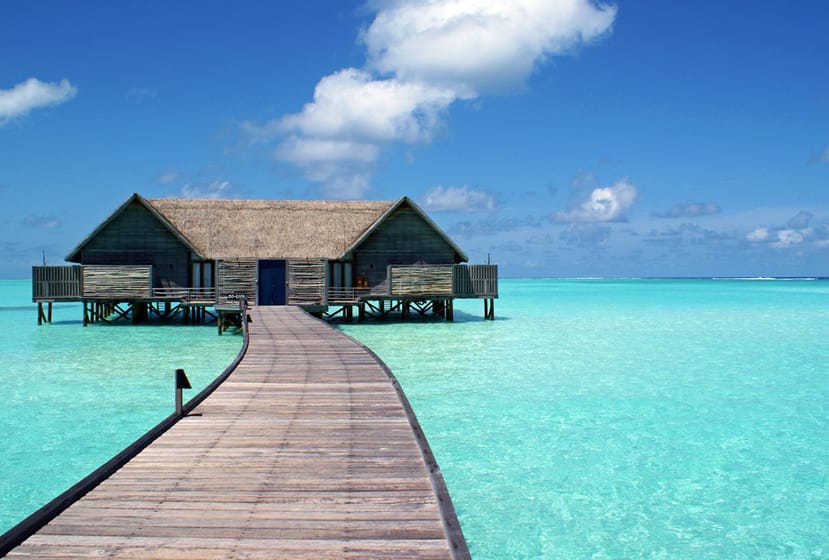 When it comes to resort life in the Maldives, the spa sits pretty well alongside the whole notion of unwinding on an island paradise. The resorts across the country offer variety of spa treatments to keep travellers relaxed.
Most of the resort spas are set on the edge of the beach, surrounded by hibiscus, bougainvillea, banana palms and coconut trees. The ponds filled with brightly-coloured fresh flowers created a beautiful and soothing environment for city-weary travellers.
The other spas are located over the water, across a wooden jetty from the spa's reception area. The over-water location allowed for a picturesque stroll there across a turquoise lagoon, but the best thing about it will be the way that the architect had utilised the location to incorporate glass flooring over the ocean, which will offer you the unique opportunity to gaze at the fascinating comings and goings in the crystal-clear waters beneath the villa, as the soothing touch of a massage send you off into a tropical nirvana of vibrant fish and the gentle sound of waves.
Discovers a beautiful Infinity spas in various resort islands, where you may enjoy a relaxing massage as you watch colourful fish through a glass panel in the floor of the over-water treatment room.
On arrival to the spa, you will be presented with a relaxing drink before giving a brief friendly consultation on what sort of treatment you want. Then all you have to do is (If you are taking Balinese passage) to decide which type of scented massage oil would you like. Probably you will be given no less to four to choose from, with each one delicately dabbed on your arm in order to see which scent you prefer the most. Once decision made, you will be escorted to a beautiful changing and relaxation area to slip on a dressing gown and slippers. There will also steam rooms within the spa complex, as well as an extensive outdoor relaxation area, replete with tropical flora, plunge pools and day beds shaded by coconut thatch roofs.
Many resort spas in the Maldives has specially-designed villas for a perfect environment for couples as well, with a menu of treatments that can be combined and enjoyed together. Maldives Traveller has learnt that majority of the holidaying couples in the Maldives resorts look for new, yet indulgent, spa experience that can be enjoyed together.
To further notch up the romance factor, some treatments - lasting for more than two hours - are extremely popular among couples. The package begins with herbal steam, before guests are treated to a massage and facial, finishing with a special bubble bath to be fashioned into for a romantic spa treatment for two.
Other popular treatments are combined with romantic touches like special baths to ensure a truly romantic experience, whether you are on a honeymoon or lavish break. A popular treatment for couples is anointing Mud on the Body - is a particularly popular among couples and a one-of-a-kind experience in the Maldives.
The Spas in the Maldives are seen as a place of relaxation and romance together. Everything is set to enhance all senses - touch, smell, taste, sight and sound. It would be a perfect experience to share with your loved one, the great feeling of being totally relaxed in a different place with a special atmosphere.
You may like