Maldives News Beat
Ambitious Airport Project Brings Premium Flights to The Maldives
By Jonathan Kearney
September 1, 2019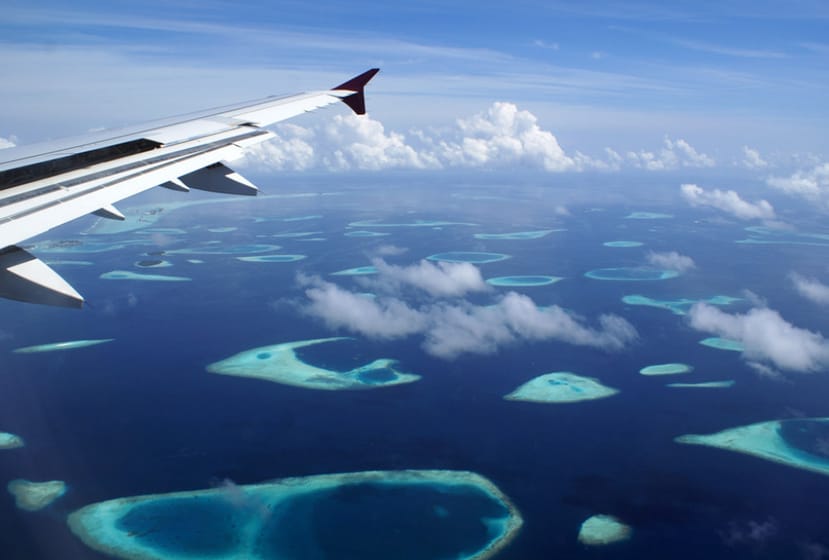 The Maldives is a dream holiday destination for travellers looking for tropical beauty, serenity and luxury.
Tourism to the Maldives has boomed in recent years and now an ambitious project will transform Velana International Airport (VIA) into a world-class facility for modern travellers. Thanks to this $1 billion (USD) investment project, the world's leading airlines are now launching premium services in the Maldives.
Singapore Airlines will begin operating its Boeing Dreamliner aircrafts from today (September 1st), via the airport on Hulhule Island, bringing passengers from Japan, Australia, China, USA and many more locations globally.
Etihad Airways, connects many European Airports, has also announced it will operate Dreamliners – among the most superior aircraft in the skies today, on international routes via the airport from April 2020, and it's anticipated more airlines will follow suit once the impressive upgrades are complete.
The Maldives Government unveiled the huge project in 2016, aiming to transform VIA into a first-rate airport that meets 21st century expectations.
A Modern Maldives Airport…
The bold project will massively increase the airport's passenger and cargo capacity, and state-of-the-art tech and a huge new fuel farm will make VIA an attractive prospect for global airlines. A combination of land reclamation and upward building will accommodate the expanded size.
A new code-F runway has already been completed. At 3400m long and 60m wide, it caters for wide-bodied crafts such as the Airbus A380 – the world's largest passenger airliner. The existing runway is now a parallel taxiway, making it quicker and easier for aircraft to taxi for take-off or landing, and increasing runway capacity from 12 to 36 aircraft per hour.
A new international passenger terminal building, set to be completed by 2022, will have an increased area of more than 78,000 square meters, accommodating up to 7.5 million passengers annually. It will boast aero boarding bridges, state-of-the-art baggage handling systems and a wide range of food and beverage outlets, retail spaces, lounges and other services.
The project also includes a new cargo terminal complex, due for completion in 2020, which will increase the capacity of the current cargo terminal by 50%, and a new fuel farm, also due to be completed in 2020, which will be three times the size of the current fuel farm and will offer improved safety and shorter turnaround times for airlines. A new CIP and VIP building will provide high-end facilities for discerning travellers.
A spectacular new seaplane terminal and seaplane maintenance facility is also underway, which will accommodate 85 seaplanes on docks – 50% more than the existing docks. The four storey modern building will feature VVIP and dedicated arrival lobbies, spacious lounges, extra boarding gates and a host of office spaces.
Gateway To The World…
Velana International Airport (VIA), also known as Male' International Airport, is the main entry point into the Maldives, with the majority of arrivals hopping onto a seaplane and onwards to the stunning island resorts.
When the airport first opened in the 1960s, tourism in the Maldives was in its infancy. The Maldives' stunning natural beauty and numerous ultra-luxurious resorts now attract more than 1.4 million tourists a year.
Today VIA is home to the largest seaplane operation in the world, connecting to more than 35 international destinations. Around 3 million passengers pass through the airport each year.
VIA was not built to accommodate these numbers, and unfortunately in recent years it has not been able to offer passengers or airlines the modern services they expect.
This major infrastructure upgrade will ensure the airport is fit for the future, offering more efficient operations for airlines and an enhanced experience for passengers. As Maldives tourism continues to grow, it is hoped the new airport will place the country firmly on the map as a 21st century destination for travellers from across the globe.
You may like