Maldives Holiday Inspiration
Maldives Tours: Pick of the Best Snorkelling Trips
By Jonathan Kearney
February 5, 2020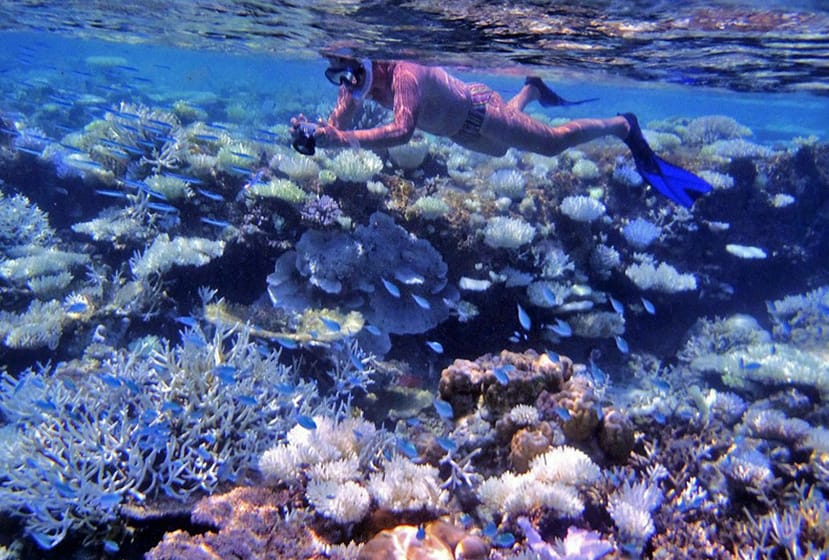 The Maldives is one of the world's top destinations for snorkelling and diving, and travellers come from far and wide to experience the rich life under its turquoise waves.
The crystal clear, calm waters of the Indian Ocean, abundant marine life and vibrant coral reefs make the Maldives a haven for snorkelling and diving.
Its atolls are home to a wide variety of ocean wildlife including manta rays, tropical fish, dolphins, turtles and even sharks. Just slip on your snorkelling mask, glide into the azure waters and enter another world of marine magic.
If you're visiting the Maldives, here are the top snorkelling trips. All these tours will provide snorkelling set (mask and snorkel) free of charge.
Best Adventure Tour with Resort Visit
This tour will take you up close to the magnificent ocean life in the Maldives. It includes three snorkelling stops where you will see manta rays, tropical fish and coral reefs, followed by a dolphin cruise. Your expert guide knows where and when to spot schools of dolphins and all the underwater highlights.
The day ends with a stop at Paradise Island Resort & Spa where you can spend up to four hours relaxing on the golden beach and exploring the island's peaceful lagoon.
Best Adventure Tour
This is a great option for those looking to hit all the best snorkelling spots. You'll see manta rays, a wide range of dazzling marine life and colourful coral reefs. This trip also includes a dolphin cruise and a lunch time stop at local Himmafushi Island, where you can enjoy the stunning surroundings above the waves and experience the local life.
Half Day Snorkelling Adventure
This tour will take you to three different coral reefs where you'll swim with tropical fish, eagle rays, turtles, Napoleonfish and sharks and many more.
This is a good budget-friendly choice for travellers that want to get a glimpse at the Maldives' marine world without spending too much time or money.
Snorkelling with Sandbank Visit
Guests on this half-day trip will enjoy two snorkelling stops at magnificent coral reefs as well as a dolphin cruise and, for that extra bit of adventure, a stop at a sandbank.
Landing on this slip of powdery white sand in the middle of the ocean is a wonderful castaway experience. Guests are free to swim and snorkel around the sandbank or relax on the sand.
You may like