Maldives Holiday Inspiration
Post Pandemic Holiday Prospects
By Jonathan Kearney
June 10, 2020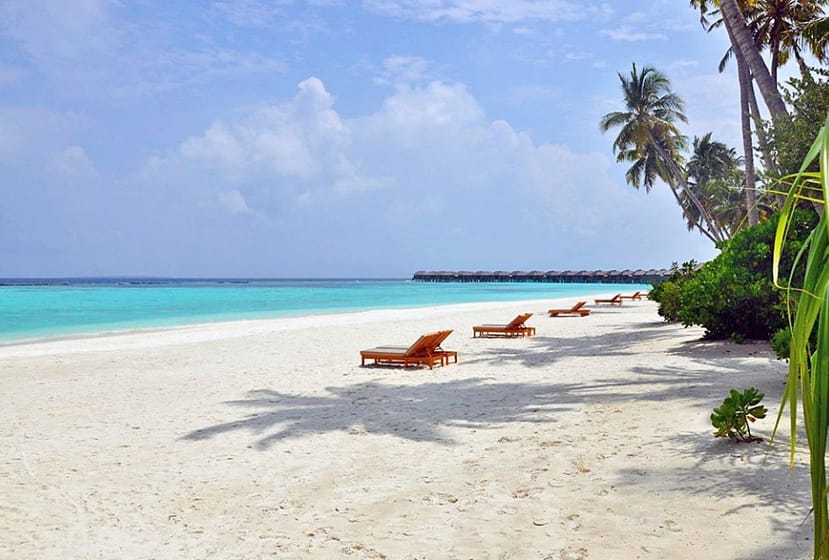 As the weeks of lockdown roll on for worldwide you might be looking forward to the day you can return to some kind of normal life and be with your friends and family again.
With summer around the corner you may also be dreaming of getting away from it all, especially if you had holiday plans that had to be cancelled when the coronavirus pandemic broke out.
Travelling post-coronavirus to the Maldives is likely to be a very different experience, but this shouldn't mean you can't still enjoy that longed-for break in the sun.
It's still possible to dream and plan that perfect escape, while preparing for the changes that are likely to come into place.
Flying To The Maldives Post-Pandemic
Some airlines have already announced that they will be taking measures to increase the health and safety of passengers flying in the future.
These measures could include blocking the middle seat of the plane so people are not sitting too close together, reducing overall passenger numbers, only allowing a few people to board at a time, using electronic spraying or fogging to sanitise the aircraft, or changing the fresh air to the cabin every few minutes.
Airports are likely to operate very differently too, including the Maldives airports. On arrival, you may notice fewer staff at the airport and everything is self service, including passport controls and baggage screening.
You may also notice the many circles drawn on the airport terminal floor to assist with social distancing. A few steps more and there might be hand sanitisers for everyone to use.
Your Future Holiday
Many things have changed dramatically since the coronavirus outbreak, but one thing that hasn't changed is the timeless beauty of the country. That picture-perfect paradise holiday destination is still there waiting for you.
Like the rest of the world, the Maldives has been affected by the crisis and restrictions have been put in place to keep people safe, including quarantine and travel bans.
But the island nation is now looking to the future and the shape of tourism in a post-pandemic world. The main change travellers to the Maldives might expect to see is more space, which some might see as a positive!
When you step outside the airport arrival terminal, your resort airport rep will be waiting as usual, but this time it may be a little different, as they welcome you with hand sanitiser and then escort you to the virus free zone.
During transport to your resort, you could expect maximum privacy and comfort, as you will get a two seat section to yourself, so you don't have to get up close to anyone.
Once you arrive at your resort, unlike before you will be welcomed with electronic fogging to disinfect and sanitise the air and surfaces.
You will not have to stand at reception, as check-in will have been done remotely before your arrival. To avoid groups of people waiting and gathering, you will be escorted to your room straight away. The experience will be efficient and private.
Resorts; Safety and Privacy
Now your tropical holiday in this island nation can begin. While some elements will be different, guests will receive more privacy than ever before along with all the same tropical wonders above and below the waves.
Consisting of 1,190 small islands, with usually one resort one island, the Maldives is naturally designed for privacy and isolation.
You can still enjoy all the swimming, snorkelling, and sunbathing you've been dreaming about in your island paradise, but now it will be in your private beach area. Your room butler will make sure your room is properly cleaned and all amenities are replaced.
Meal times at your resort may be different too, but just as delicious. The famous resort buffets may be scaled back to prevent crowds gathering closely together. This time your meals may be served from an a la carte menu, with gourmet choices and great local and international cuisine.
Even if buffet meals are served, it would be in a less congested style with limited numbers of people dining at any one time. The number of buffet restaurants may be increased to accommodate this.
All this means that budget travellers can expect to get a more personal service and private experience than they might have otherwise. For luxury travellers, as usual, there will be maximum comfort and privacy on offer.
The Maldives is world famous for its diving experiences and underwater life. So travellers will be pleased to know that life beneath the waves has continued as normal during the coronavirus crisis and is even expected to flourish while snorkelling and scuba diving excursions are restricted.
Future holidaymakers can be sure to expect an even more exciting underwater world ready to explore. So don't give up on your Maldives holiday dream. Start planning now, and keep ahead of the news and changes to travel procedures. Paradise still awaits.
You may like