Maldives News Beat
Covid Safe Measures Make Maldives Top Traveller Destination for 2021
By Jonathan Kearney
February 28, 2021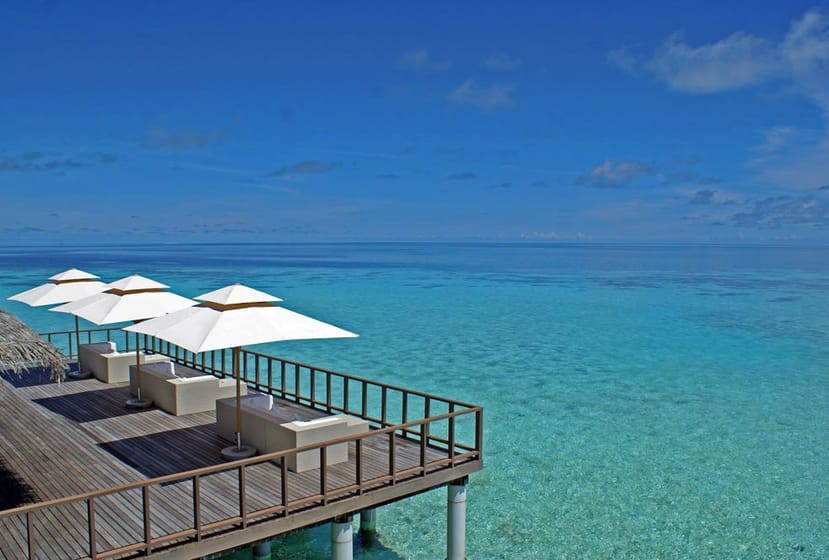 Those dreaming of an escape to the sun can start planning their Maldives holiday with the peace of mind that the island nation's Covid 19 safe measures.
Much of the world is still in the grip of the pandemic, with widespread lockdowns and international travel halted.
But vaccination programmes across the globe are giving some hope that restrictions may be eased in the coming months, and holidaymakers desperate for some respite are looking to the Maldives for a safe haven.
The Maldives is now preparing for tourists to return in greater numbers, with robust systems in place to detect and detain Covid cases.
Hotels, resorts, guesthouses and liveaboards are fully operational, and a Covid 19 safe tourism guideline has been issued by the Ministry of Tourism along with a certification program to uphold proper safety and hygiene standards in all tourist accommodations.
Maldives has also received the Safe Travels Stamp granted by the World Travel and Tourism Council (WTTC), recognising the measures taken to make Maldives a safe and pleasurable destination for visitors.
Velana International Airport is the second airport in the Asia Pacific Region to receive the much-awaited Airport Health Accreditation by the Airport Council International (ACI), so travellers can rest assured they are safe from the moment they arrive.
A Maldives national vaccination programme is also underway for citizens and foreigners living in Maldives over the next six months. Now one-fourth of the population is already vaccinated against COVID-19.
If you are thinking of visiting the Maldives, here's what you need to know before you leave your home country, on arrival to the Maldives and on departure at the end of your stay…
Visitors must have a confirmed booking in a tourist establishment registered with the Ministry of Tourism.
All tourists are required to submit an online Health Declaration Form 24 hours prior to departure through the special IMUGA portal.
Tourists must submit a negative PCR test for COVID-19 through the IMUGA portal 24 hours before departure. The negative test must be within 96 hours of departure.
The negative test must also be presented during airline check-in.
There is no mandatory quarantine on arrival to the Maldives.
Tourists must undergo an exit screening questionnaire before departure.
Testing services are available for travellers who need a negative test for their next destination.
For more details, visit the Ministry of Tourism website www.tourism.gov.mv.
After a first national lockdown in March last year, Maldives borders reopened to travellers on July 15, and visitor numbers have steadily increased. The Maldives even welcomed record numbers of private flights in the final months of 2020.
Commercial flights are resuming, with routes currently operated by a number of airlines and more to follow.
And if you need help planning your trip, Tropical Paradise has launched a new app where you can browse and compare all the resort islands of the Maldives with contact details. The "Maldives Resort Directory" app allows you to search resorts, room categories, facilities, and activities. It also provides airport and transfer information, travel news and more. Find it in Android and iTunes app stores.
With all of these Covid measures in place, visitors can relax and enjoy the wonders of the Maldives. The tropical paradise you've been dreaming of awaits.
You may like