Maldives Stories
Glory Days of the Tourism, Pioneer Talks
By Maldives Traveller
December 9, 2020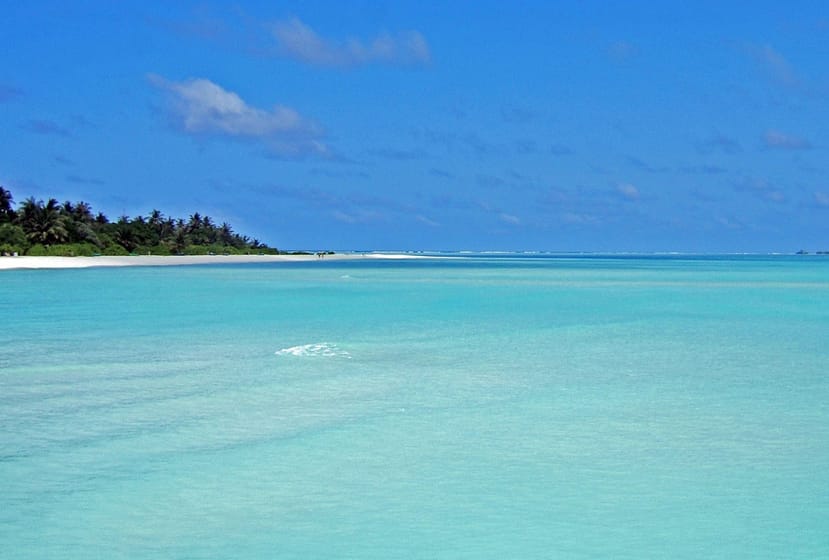 It is the opinion of many a holidaymaker who visits the Maldives every year, and the opinion of many a young Maldivian themselves, that the tourist industry has always been here, and has always flourished under golden sunshine.
But turn back the clock just a couple of decades and you will discover a Maldives that, while still staggeringly beautiful, had absolutely nothing going for it. No telephones. No satellites. No infrastructure. No resorts. No nothing. It was down to a chance encounter with an Italian adventurer and a handful of young, ambitious Maldivian entrepreneurs that turned this dreamy chain of turquoise islands into the world's most romantic holiday destination. And it was all achieved by blood, sweat, tears, and kismet.
The man who can lay genuine claim to being the forefather of this amazing transformation is M U Maniku, who was present at its inception and instrumental to its growth. As a young man he studied agriculture at the American University in Pakistan, but upon his return to the Maldives to work for the government he chanced upon a meeting with George Corbin, the Italian explorer.
Corbin had first heard about the Maldives while visiting Sri Lanka in 1971. He was told of a string of luscious tropical atolls that resembled paradise on earth. "If you go there," said the Sri Lankans, "you might never come back again." Corbin promptly jumped on a cargo boat and headed for the capital Male'. What he encountered there left him "breathless."
This first encounter is now legendary in the Maldives, and Mr. Maniku looks back on such pioneering days with a mixture of fondness and unbridled pride. 'You know, in 1972, we had virtually nothing," he recalls. "We used Morse Code for everything. We had basic electricity. We had the tiniest of airports. The population of Male' was just 7,000 and the total GDP for the entire country was USD$2.5m, mostly from fishing. There was no such thing as tourism."
It almost beggars belief that today Male' is a bustling international hub of 200,000 people and that the country's GDP is crowding around USD $6 billion. Such a story of success is without equal in the tourism industry, yet it might never have happened but for the tenacity and determination of Maniku and a handful of other local businessman, such as fellow Maldivian entrepreneurs Champa Hussein Afeef and Kerafaa Naseem.
The riches of that success story are evident everywhere today, but when the first Italian tourists visited the Maldives back in 1972, Maniku and his men were busying themselves with cooking, cleaning, washing, and arranging fishing trips. "We used to rise at 4.30am to prepare breakfast for our guests," Maniku remembers.
"Our local cuisine was perhaps a little too spicy for their tastes so we had to learn how to cook pasta for them!" Yet all the while they were working on the possibilities of building an actual tourism resort, even though a United Nations Development Programme (UNDP) study in 1972 advised that tourism would not be feasible in the Maldives.
"The opinion at the time was 'tourism will not work here' because of the very poor infrastructure," explains Maniku. "So it was almost like an unreachable dream. But we were very determined. We saw the potential in the product and we worked very hard to achieve it." Remarkably, he was still only 28-years old at the time.
Having mastered the fine arts of cooking pasta and arranging 'harpooning trips' for the Italians, Maniku set his sights on creating the country's first island resort, Kurumba Maldives, situated just 3km from Male' airport and opened for business on 28 October 1972.
"We had no banks back then, so I borrowed money from my father to build Kurumba," explains Maniku. "And please remember, everything we did we made by hand – the plastering, the floor cement, the coconut leaves for roofs, the welling for water, the basic electrical power, everything! But our guests thought it was a wonderful experience because the Maldives is a very, very beautiful country.
They brought with them photographers and writers, and when they returned to Italy they wrote about this fantastic experience. However, we must always remember that the project was created solely by Maldivian people, and this is the truly amazing thing."
Following the success of Kurumba, the seeds for further expansion were sown. "The concept of 'one resort, one island' was with us from the very beginning," explains Maniku. "Other destinations were getting a low-level kind of tourism but we did not aim for that same target. We aimed for exclusivity, serenity, peaceful relaxation.
Tourism in the Maldives spread by word of mouth. We were not an engineered paradise. Everything we earned, we reinvested. We explored every island, every lagoon. I have travelled all over the country so I know the Maldives very well. And we also knew that our product was perfect. We went to Bora Bora, to Bali, to Thailand, to all these tropical destinations and saw that nobody could compare with us, either in beauty or in product. They were nowhere near us."
Other island resorts quickly opened – Bandos, Baros, Full Moon, Kuredu – and new innovations were introduced. "We always listened to our guests," explains Maniku, "so we knew what they wanted, and what they required." Maniku's enterprises were the first to install desalination plants in the Maldives.
They were the first to build swimming pools and over-water bungalows, and even underwater spas. They were the first to bring in helicopters too, purchasing craft from the British aviation experts Hummingbird in 1993. The tourism industry of the Maldives was now growing at an exponential rate.
Maniku tirelessly travelled the world promoting the islands as destination worthy of paradise, his first major success being with the Japanese market. Soon enough a modern satellite and communication system was introduced, connecting each of the islands like never before.
Liveaboards were explored. The diving industry was courted. Then the airport was expanded and seaplanes were introduced to reach those distant, untouched outer atolls. By the 1990s, the rich and the famous were arriving by private jets; presidents and kingmakers soon followed. "Celebrities always loved coming to the Maldives because it offered beautiful isolation," explains Maniku. "The paparazzi could never reach them over here, so they felt relaxed and at ease.
It helped promote the country as an exclusive destination." By the late-1990s, the transformation of the country from a sleepy backwater idyll to an exotic five-star paradise was virtually complete.
"The last 40 years have seen a seismic shift in the country," says Maniku. "But only a handful of us were there from the very beginning. I may be nobody elsewhere in the world, but here we have made history.
There were lots of struggles, and lots of problems, and it was very expensive to make the Maldives dream come true, but in the end we succeeded and it became very successful. We made our own solutions to the problems we faced. Yet we always listened and we always improved, because we knew the secret: to focus 100 percent on what the tourist wanted, not what we wanted, and that has made all the difference."
Today, M U Maniku is the Chairman of Universal Enterprises, which is the parent company of Universal Resorts and holds largest collection of resorts in the Maldives (Kurumba, Velassaru, Kuramathi, Baros, Kandolhu, Dhigali, Milaidhoo, Faarufushi and holds island lease rights of many luxury resorts, such as W Maldives, Anantara Dhigu, Veli, Naladhu, Sheraton Full Moon etc.)
You may like